---
QUAKER CENTER PRESENTS:
CREATIVE LISTENING:
For the Future of Our Quaker Communities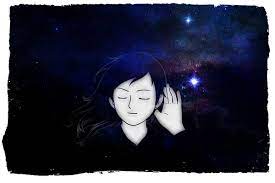 In-Person September 2-4, 2022
with Windy Cooler & J.T. Dorr-Bremme
"To listen another's soul into a condition of disclosure and discovery may be almost the greatest service that any human being ever performs for another." Douglas Steere
Friends of all ages are invited to a joyful and interactive weekend of listening "to what is alive in all of us through religious education, grounded in the now and in truth." Participants will leave with an experience of having heard and having been heard, as we practice creative listening skills while discerning together what Friends' future can be as a multi-age, diverse and often widely dispersed community. All ages are encouraged and welcome.
QUAKER CENTER PRESENTS:
RESTING IN LOVE:
The Healing Balm of Silence
Silent Retreat In-Person
September 30-October 2, 2022
Judith Wright Favor & Judy Leshefka
Sacred places have constancy in them…because we, who worship in them, imbue them with our lives, our hopes, and our concerns. Many of us have favorite places where we sit, where friendship with God and each other is brought to mind and heart….where our souls are remembered into presence and service. (4-5) Gunilla Norris, Cultivating Sanctuary, PHP 466
Experience a weekend of quiet in the beauty of the Redwoods. Silence can soothe our bodies and minds in order to better attend to the longings of our souls. To nurture the silence, optional activities will be offered including meditative writing, soul collage, walking meditation in nature, and healing meditation. There will also be opening and closing worship sharing and Meetings for Worship. This retreat is for first timers as well as those who have participated in many silent retreats
THE PROGRAM LEADERS:
Judith Wright Favor is a member of Claremont Friends Meeting who also serves Southern California Quarterly and Pacific Yearly Meeting. She taught at Claremont School of Theology and facilitated AVP workshops in California prisons. Judith's ministry includes writing for publication, soul companionship and retreat leadership.
Judy Leshefka is a member of La Jolla Friends Meeting. She helped start the Annual Friends' Silent Retreat which has been offered in Southern California every Labor Day weekend for the last 25 years. Silence has been her primary spiritual practice since her teenage years.
---
2022 QUAKER SERVICE & ART CAMP
June 18 – 25, 2022
Kids Camp Returns at last! Rising fifth to ninth grades will learn about Quaker faith and practice, share time in nature, and build community through art and service, campfires, singing, games, hiking and more. Let your Light shine!