---
Ben Lomond Quaker Center
2022 FAMILY WORK CAMP
August 1st to 6th
A long tradition at Quaker Center, Family Work Camp is a time of stewardship and fellowship. It's a joyful gathering of friends new and old, and also a coming-together to get some important work projects done together. There are work projects of all types and skill levels—no experience is necessary. Attenders will divide into groups and work on projects through the morning. Some folks may choose to keep working in the afternoon, and others will spend the time playing, hiking and relaxing.

We will continue to adhere to general COVID-safe practices to ensure everyone's safety (emotional and physical). Specific details regarding meal preparation, cleaning schedules, and use of common spaces and bathrooms will be shared at least one week in advance, as we take time to discern what is necessary and what we can set aside. Minimally, we ask that you bring your own masks, as there may be times when we still need them. All participants 12 and over should affirm that they are fully vaccinated or have had a recent negative COVID test.
Register here, or send along any questions to mail@quakercenter.org.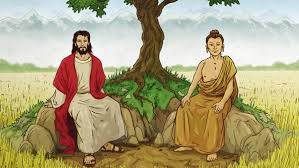 Buddhist and Christian 5-day Silent Retreat at Quaker Center
We hope that you will consider coming to Quaker Center for a Buddhist and Christian Retreat. From July 17th to 22nd. The Pacific Center for Spiritual Formation will be hosting. They have been hosting retreats for over thirty years. Friend Susan Murphy (Palo Alto MM) co-leads this retreat with Rod Dugliss. For more information and to register, please follow this link.
---
THE BOYS WHO SAID NO!
Film & Discussion 
at Quaker Center  In-Person and Online!
7:30 p.m. August 12, 2022
(For In-Person, Please arrive by 7 p.m. )
with Guest Speaker ROBERT LEVERING, Co-Producer
Featuring interviews with over thirty male and female nonviolent activists and historians, The Boys Who Said NO!: Draft Resistance and The Vietnam War shows how their personal and collective acts of nonviolent resistance—influenced by the principles of Gandhian nonviolence and the impact of the civil rights movement—were a critical part of the antiwar movement. Their leadership and personal sacrifices had a direct effect on ending the war, and are an important example for today's movements for social justice.
95 minutes. Directed by Judith Ehrlich
 
Watch the Trailer
REGISTER
 
"Enlightening and absorbing…A film that speaks to the present as eloquently and as urgently to its audience as the resistors did to their audiences 50 years ago." Emily Chase, EatDrinkFilms.com
---
CREATIVE LISTENING:
For the Future of Our Quaker Communities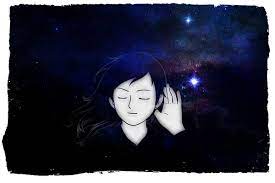 In-Person September 2-4, 2022
with Windy Cooler & J.T. Dorr-Bremme
"To listen another's soul into a condition of disclosure and discovery may be almost the greatest service that any human being ever performs for another." Douglas Steere
Friends of all ages are invited to a joyful and interactive weekend of listening "to what is alive in all of us through religious education, grounded in the now and in truth." Participants will leave with an experience of having heard and having been heard, as we practice creative listening skills while discerning together what Friends' future can be as a multi-age, diverse and often widely dispersed community. All ages are encouraged and welcome.
QUAKER CENTER PRESENTS:
RESTING IN LOVE:
The Healing Balm of Silence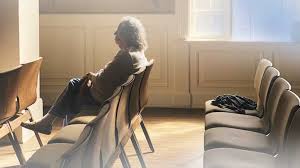 Silent Retreat In-Person
September 30-October 2, 2022
Judith Wright Favor & Judy Leshefka
Sacred places have constancy in them…because we, who worship in them, imbue them with our lives, our hopes, and our concerns. Many of us have favorite places where we sit, where friendship with God and each other is brought to mind and heart….where our souls are remembered into presence and service. (4-5) Gunilla Norris, Cultivating Sanctuary, PHP 466
Experience a weekend of quiet in the beauty of the Redwoods. Silence can soothe our bodies and minds in order to better attend to the longings of our souls. To nurture the silence, optional activities will be offered including meditative writing, soul collage, walking meditation in nature, and healing meditation. There will also be opening and closing worship sharing and Meetings for Worship. This retreat is for first timers as well as those who have participated in many silent retreats
THE PROGRAM LEADERS: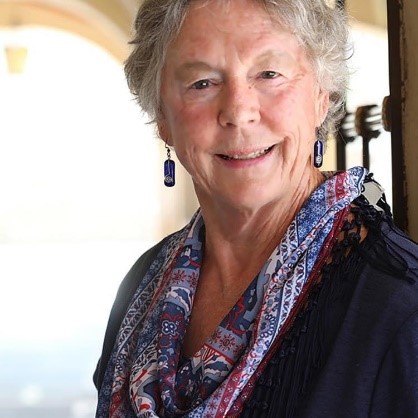 Judith Wright Favor is a member of Claremont Friends Meeting who also serves Southern California Quarterly and Pacific Yearly Meeting. She taught at Claremont School of Theology and facilitated AVP workshops in California prisons. Judith's ministry includes writing for publication, soul companionship and retreat leadership.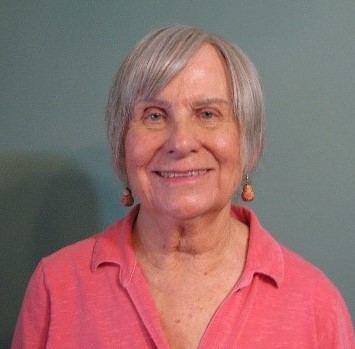 Judy Leshefka is a member of La Jolla Friends Meeting. She helped start the Annual Friends' Silent Retreat which has been offered in Southern California every Labor Day weekend for the last 25 years. Silence has been her primary spiritual practice since her teenage years.
---
---
INTERVIEW with DAVID HARTSOUGH by Keith Runyan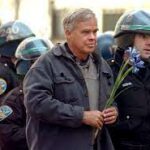 This 90-minute program was recorded on Saturday, March 26th of this year, dedicated to David's reflections as facilitated by Keith Runyan.