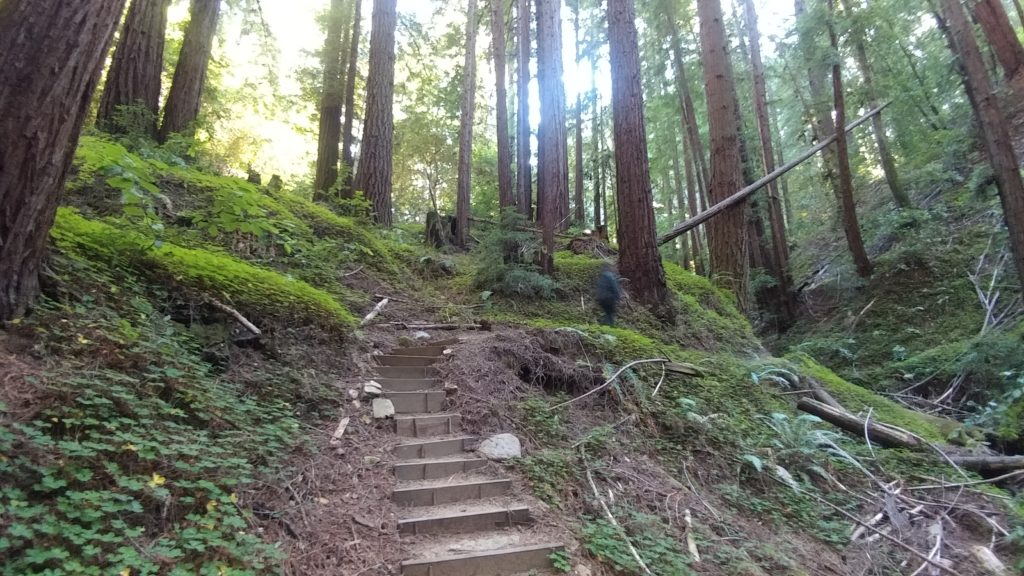 A Personal or Family Retreat at Quaker Center is a wonderful way for individuals, families, or households to enjoy quiet time in the serenity of the Santa Cruz Mountains. Spaces available for personal retreats include:
Personal retreats might include time for writing, meditation, study, reading, a visit to our labyrinth or the meditation cottage, or simply time away from the normal routine. Sojourners (those using our facilities for a personal retreat) are free and self-reliant to create their own retreat and remain apart from other guests using Quaker Center. The Haven and the Sojourners Cottage have a fully equipped kitchen where sojourners can prepare their own food, as well as heat and running water. Guests in the Casa de Luz and the Redwood Lodge have a microwave, a small refrigerator, and an electric kettle for preparing and re-heating simple meals. Quaker Center has its own water supply which meets all county and state standards.
We ask that sojourners refrain from amplified noise indoors and use quiet voices outdoors after 10 pm and respect the privacy of other Quaker Center guests. We ask guests not to bring/use strongly scented toiletries because the odor permeates fabrics and are difficult to remove. Similarly, and due to fire danger, we do not allow smoking, incense, or candles inside any building. If you must smoke tobacco, please do so only in your car.
Pets are only permitted in the Redwood Lodge. Trained service dogs are permitted in the Sojourners Cottage, the Haven, and the Casa de Luz for guests with diagnosed disabilities.
"A service animal means any dog that is individually trained to do work or perform tasks for the benefit of an individual with a disability, including a physical, sensory, psychiatric, intellectual, or other mental disability. Tasks performed can include, among other things, pulling a wheelchair, retrieving dropped items, alerting a person to a sound, reminding a person to take medication, or pressing an elevator button.
Emotional support animals, comfort animals, and therapy dogs are not service animals under Title II and Title III of the ADA. Other species of animals, whether wild or domestic, trained or untrained, are not considered service animals either. The work or tasks performed by a service animal must be directly related to the individual's disability. It does not matter if a person has a note from a doctor that states that the person has a disability and needs to have the animal for emotional support. A doctor's letter does not turn an animal into a service animal."
…for more information regarding service animals look here and/or here.
Please click on the links above to see information about current rates for each retreat space. In keeping with Quaker Center policies, we offer special support to people doing spiritual or service work who made need a subsidized rate. Please contact the directors for further information.
You can see the availability calendar here. We have a two-night minimum stay. A deposit of half of the total fee will confirm your reservation. Personal retreats can only be reserved up to three months in advance.
Deposit/Refunds/Policies:
The deposit is non-refundable if cancellation occurs within 7 days of the start date of your retreat.
We ask that you leave Quaker Center in as good or better condition than which it was offered to you. Cleaning supplies are available for your use.
Meal service is not available for retreaters. You must bring your own food.