upcoming
Quaker Center programs:
"If Quakers Were Witches…" – September 29 to October 1
The Spirit of Play – October 20 to 22
What are the Climate COP's? (online program) – Thursdays in November
13th annual Music and Dance retreat – December 1 to 3
Year End Retreat: On Quaker Eldering – December 28 to January 1, 2024
---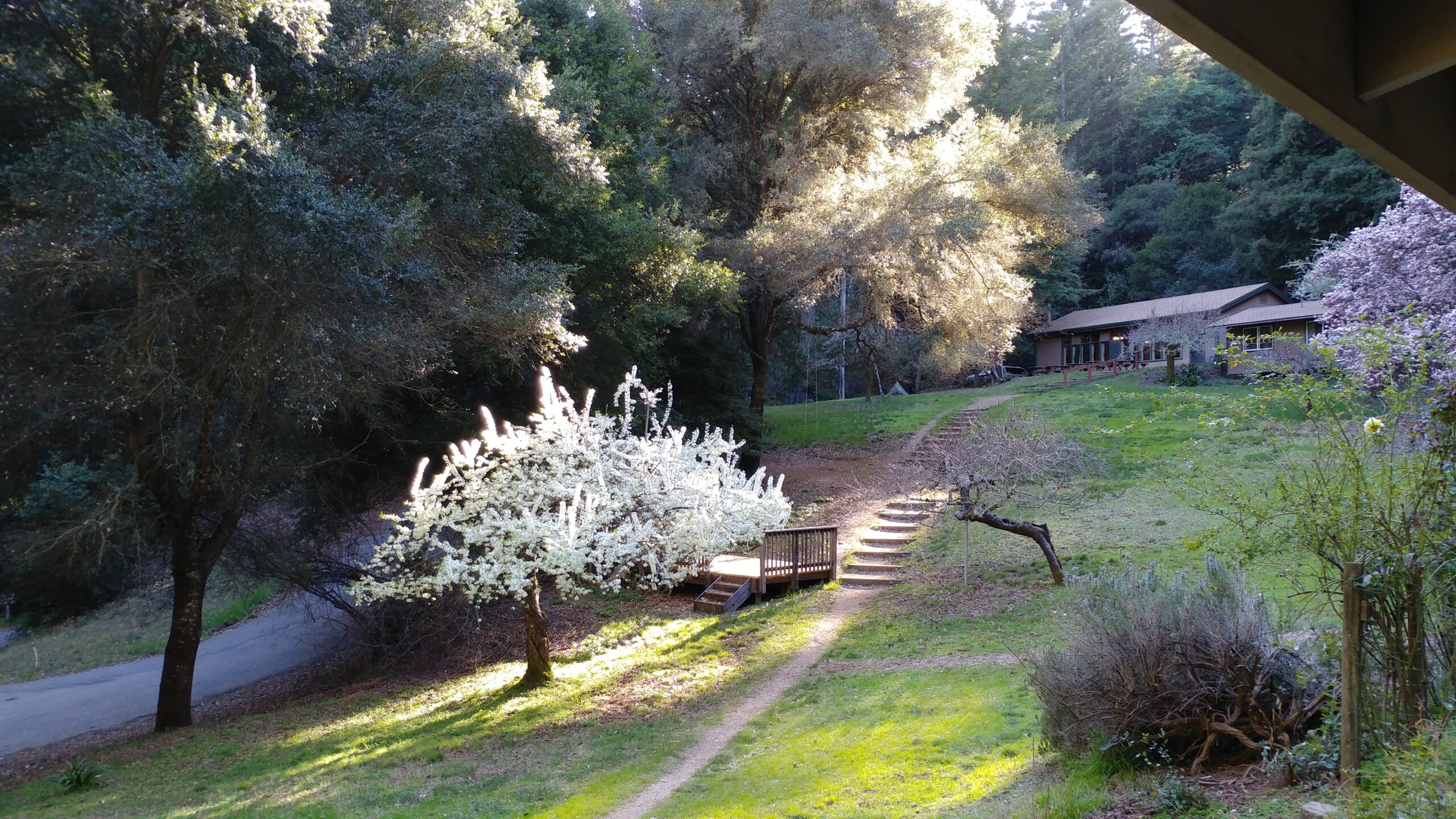 The Ben Lomond Quaker Center is a self-service conference and retreat center in Northern California offering simple, modestly priced, comfortable accommodations. We are located on 80 acres of redwood forest, an hour and a half south of San Francisco and 25 minutes outside of Santa Cruz. You are invited to come to this serene and beautiful place for:
Quaker Center is a nonprofit organization under the care of the Religious Society of Friends (Quakers). We welcome all people and groups, regardless of Quaker affiliation, who are in harmony with Friends' values of integrity, unity, equality, simplicity, peace and community. We also strive to live in harmony with all creation. All are invited to use our facility for gatherings and personal retreats, as well as participate in our programs and summer camps.
We welcome visitors who come to hike our trails, consult our library, or visit our labyrinth. Please call 831-336-8333 to schedule a convenient time.
---
---