QUAKER CENTER YEAR-END RETREAT
LISTENING IN THE DARK OF WINTER 




A Five-Day, In-person Retreat




 led by Lucretia Humphrey.
December 28*, 2021 – January 1, 2022
---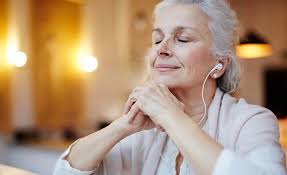 "By listening I mean the widest prayerful, discerning attentiveness to the Source intimated within us, evidenced through others, and discernible through the experiences of life."                                                                                                                                                                               Patricia Loring
For centuries, Quakers have had, at the heart of our practice, the meeting for Worship, a time set aside to corporately listen, deeply, to the Spirit. We have listened to find the Light in one another, to help each other find the way forward in clearness meetings, to create community through the response to queries in worship sharing, and to find the Light within our hearts and bodies. Listening implies that beneath all that we exchange is a foundation of hope. In the darkness of the year and of the world, we turn inwardly. Through faith we are grounded, so that our listening can be more expansive. In this New Year's Eve Retreat we will take five days to explore ways of listening to ourselves, to one another, to Earth, and to Spirit.
The retreat will use poetry, worship sharing, worship, writing, journaling, discussion, and art in this exploration.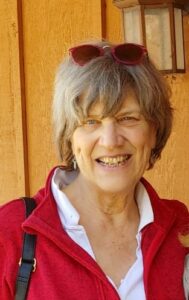 Lucretia Humphrey is a member of the Montana Gathering of Friends Monthly Meeting (North Pacific Yearly Meeting). She has served as presiding clerk of NPYM and is the clerk of the board of Western Friend. Following a career as a school counselor from kindergarten through high school, she was drawn to leading retreats. She has had training as a retreat leader and participated in a series of four Parker Palmer Courage and Renewal retreats held at Pendle Hill. For the past six years she has led weekend and one day retreats for Quakers and non-Quakers, including the February 2020 retreat at Quaker Center: HOW THEN SHALL I LIVE?
*This date had been advertised incorrectly. It will be December 28 to January 1st.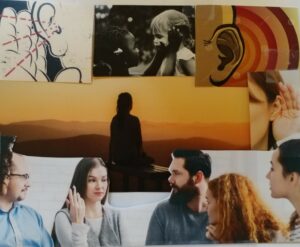 ---
---
---

QUAKER CENTER'S FIRST MONTHLY MATCHING GRANT!
We have been offered a unique matching grant up to $10,000! For every new monthly (or Quarterly) donation pledge received between now and June 1st, each monthly amount will be matched.
For example: If you pledge $25/ month, Quaker Center will receive another $25 each month until June 1st, or until we've reached a total of $20,000, whichever comes first. We love monthly pledges because they help us to plan a realistic budget for the coming year and, of course, we love matching grants. It's a win-win for us and your giving will be worth twice as much. 
FAMILY WORK CAMP 2021

FAMILY WORK CAMP 2021 – A GREAT SUCCESS! 
The amount of work done was impressive and took much pressure off of the staff. But, perhaps more importantly, a community of Friends, many of whom have been coming to FWC for years, was energized and renewed. Mealtimes were rich with conversation, laughter and the enjoyment of Chef Tod Nyesether's nourishing and delicious vegan and vegetarian fare. A tour was organized where we were all shown the contributions made by the other groups. On Saturday night, there was a Community Night during which we all shared little known facts about ourselves and learned facts about others. There were performances of music, dance, improvisation and an environmentally correct synchronized swim demonstration without the use of water (you had to be there). On Sunday morning, after clean-up of the entire campus, we gathered in a circle by the Redwood Lodge and engaged in a kind of loose worship sharing about our experiences of the week. Songs were sung (including the most beautiful birthday song I've ever heard), stories were told, appreciations were shared. We ended with a 'Namaste circle' in which we each, in a very organized and efficient way, answered that of God in each other.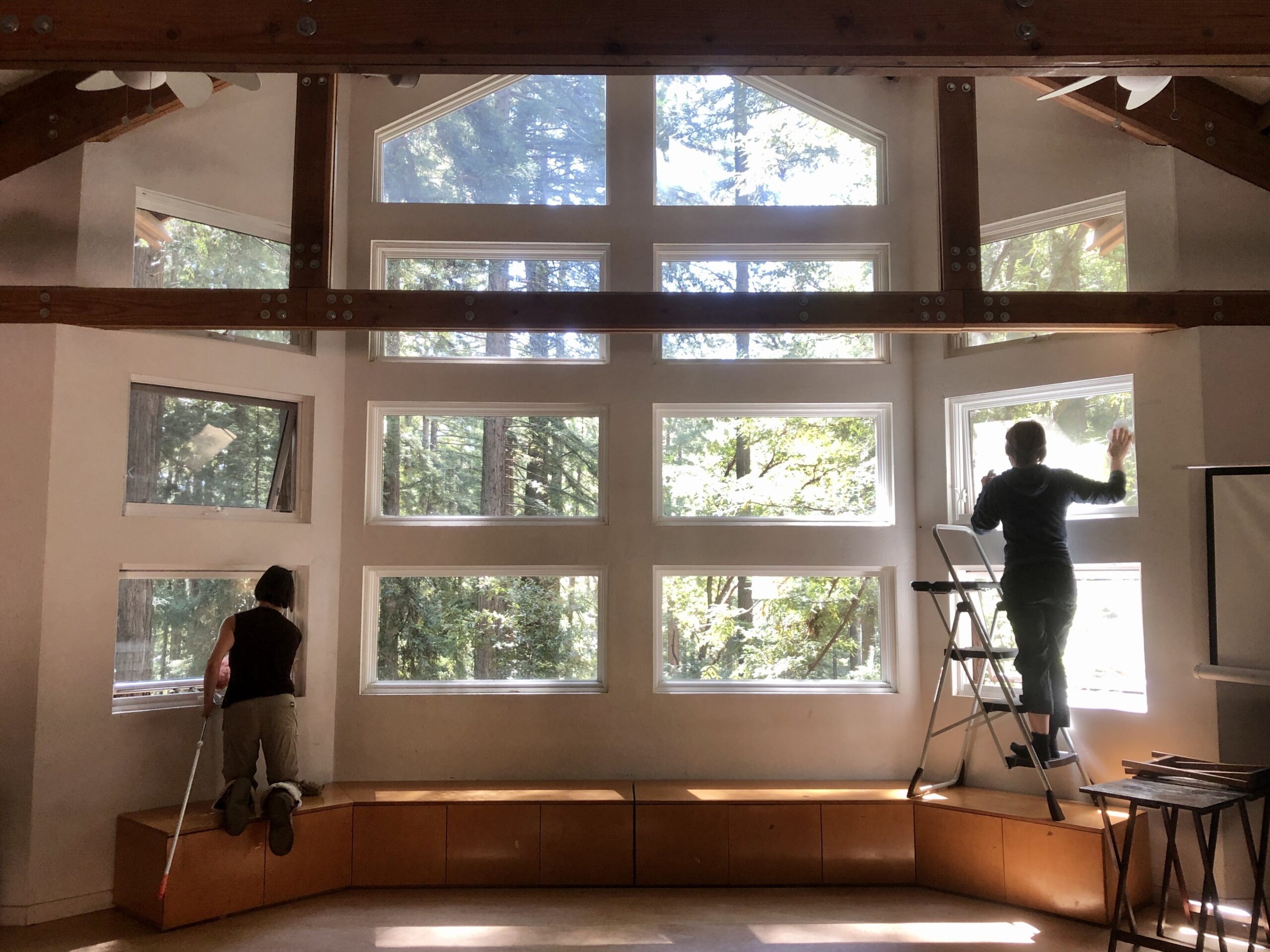 ---
---
THE BEN LOMOND QUAKER CENTER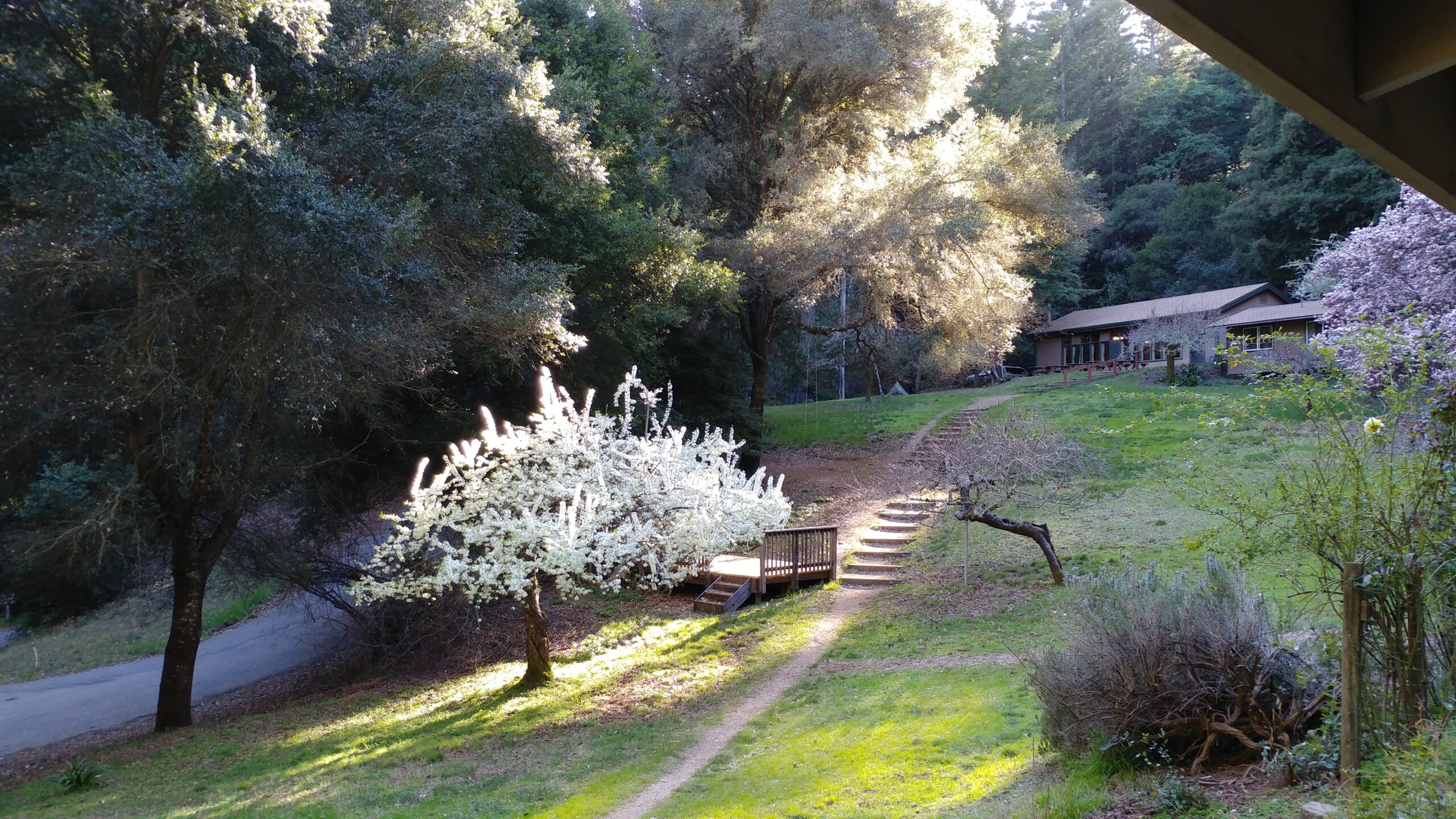 We are a self-service conference and retreat center in northern California offering simple, modestly priced, comfortable accommodations. We are located on 80 acres of redwood forest, an hour and a half south of San Francisco and 25 minutes outside of Santa Cruz. You are invited to come to this serene and beautiful place for:
Quaker Center is a nonprofit under the care of the Religious Society of Friends (Quakers). We welcome all people and groups, regardless of Quaker affiliation, who are in harmony with Friends' values of integrity, unity,  equality, simplicity, peace and community. We also strive to live in harmony with all creation. All are invited to use our facility for gatherings and personal retreats, as well as participate in our programs and camps.
---
---
Quaker Center offers a daily online meeting for worship from 7:30 until 8:00 AM, Pacific Time. You can join us from anywhere in the world!
We welcome visitors. Please call 831-336-8333 to schedule a convenient time.
---
---
RISE UP SINGING & RISE AGAIN
Peter Blood and Annie Patterson have graciously provided Quaker Center with publisher direct copies of their original songbooks for a greatly reduced price. Consider purchasing a Rise Up Singing or Rise Again songbook from us! These books are normally $20.00 when purchased on Amazon, but we are happy to make them available to you (or gift recipient of your choosing for $15.00 and we'll pay for the postage.