Take a look at the 2023 Program Calendar here.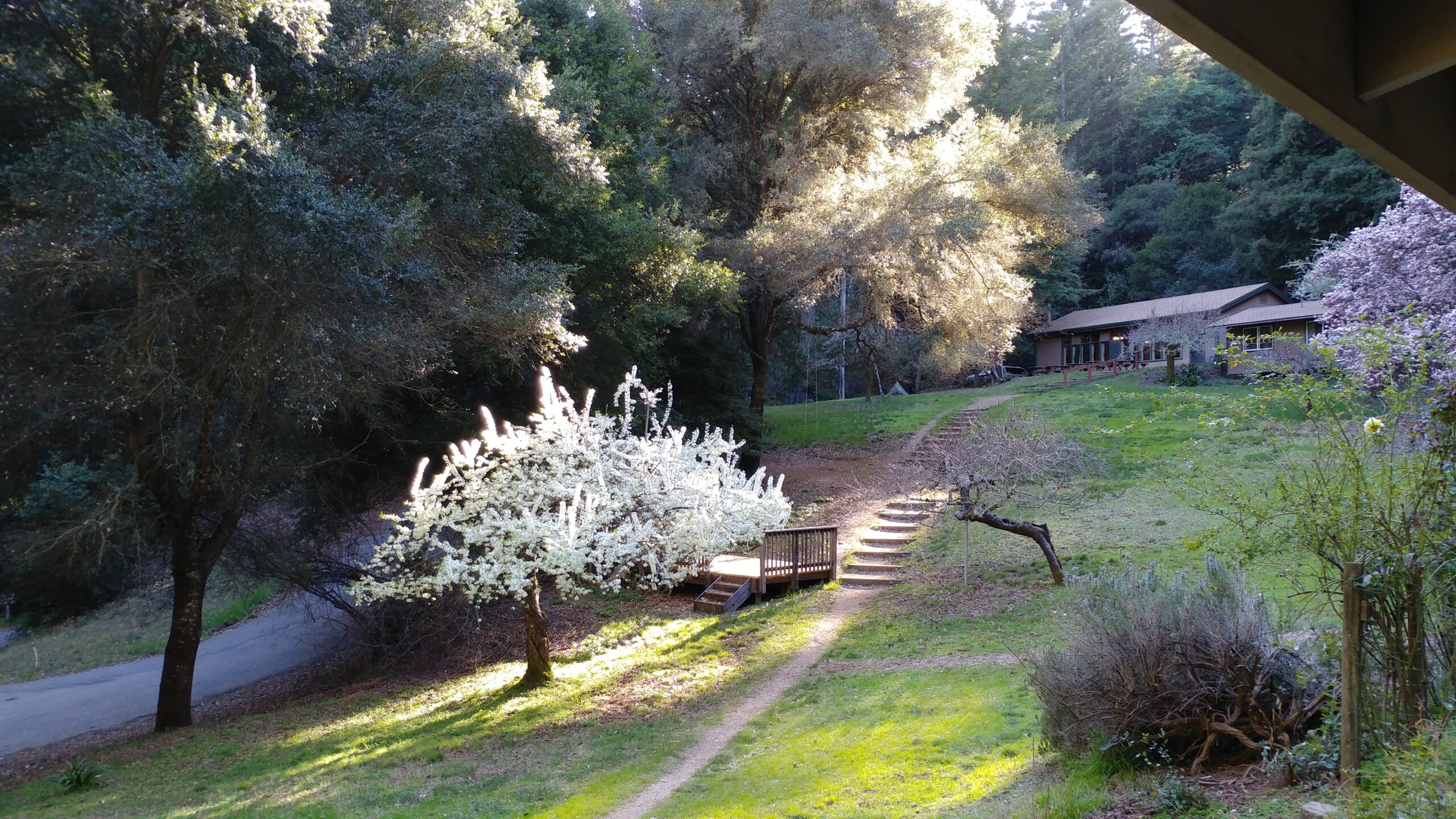 We are a self-service conference and retreat center in Northern California offering simple, modestly priced, comfortable accommodations. We are located on 80 acres of redwood forest, an hour and a half south of San Francisco and 25 minutes outside of Santa Cruz. You are invited to come to this serene and beautiful place for:
Quaker Center programs

: Join us for one of our

reflective and participatory weekend retreats, focused on spirituality, Quaker history and practice, and peace and social justice.
Group rentals:

Learn more about booking Quaker Center for your

group or organization.
Personal Retreats:

Come stay in the Sojourner's Cottage or the Haven

.
Quaker Center is a nonprofit organization under the care of the Religious Society of Friends (Quakers). We welcome all people and groups, regardless of Quaker affiliation, who are in harmony with Friends' values of integrity, unity, equality, simplicity, peace and community. We also strive to live in harmony with all creation. All are invited to use our facility for gatherings and personal retreats, as well as participate in our programs and summer camps.
We welcome visitors who come to hike our trails, consult our library, or visit our labyrinth. Please call 831-336-8333 to schedule a convenient time.
---
---