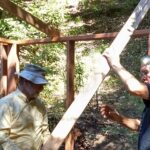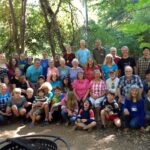 Quaker Center

Family Work Camp

Coming Soon!
AUGUST 3 – 8, 2021
A camp for all ages! Improve and repair things at Quaker Center. Build community while constructing, repairing, painting, cooking and cleaning! Deepen community by worshiping, playing, hiking, talking, swimming, singing and swinging!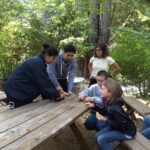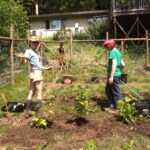 ΩΑΩΑΩΑΩΑΩΑΩΑΩΩΑΩΑΩΑΩ
RISE UP SINGING & RISE AGAIN
Peter Blood and Annie Patterson have Graciously provided Quaker Center with publisher direct copies of their original songbooks for a greatly reduced price. Consider purchasing a Rise Up Singing or Rise Again songbook from us! These books are normally $20.00 when purchased on Amazon, but we are happy to make them available to you (or gift recipient of your choosing) for $15.00 and we'll pay for the postage.
ΑΩΑΩΑΩΑΩΑΩΑΩΑΩΑΩΑΩΑΩΑΩΑΩΑΩΑΩΑΩΑΩΑΩΑΩΑΩ
If you prefer to send a check, please send to:
Quaker Center PO Box 686 Ben Lomond, CA 95005
THE BEN LOMOND QUAKER CENTER
is a self-service conference and retreat center in northern California that offers simple, modestly priced, comfortable accommodations. We are located on 80 acres of redwood forest, an hour and a half south of San Francisco and 25 minutes outside of Santa Cruz. You are invited to come to this serene and beautiful place for:
Quaker Center is a nonprofit under the care of the Religious Society of Friends (Quakers). We welcome all people and groups, regardless of Quaker affiliation, who are in harmony with Friends' values of integrity, unity, equality, simplicity, peace and community. We also strive to live in harmony with all creation. All are invited to use our facility for gatherings and personal retreats, as well as participate in our programs and camps.
ΑΩΑΩΑΩΑΩΑΩΑΩΑΩΑΩΑΩΑΩΑΩΑΩΑΩΑΩΑΩΑΩΑΩΑΩΑΩ
Quaker Center offers a daily online meeting for worship from 7:30 until 8:00 AM, Pacific Time. You can join us from anywhere in the world!
We welcome visitors. Please call 831-336-8333 to schedule a convenient time.