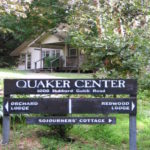 POSITION AVAILABLE: Office and Hospitality Manager

The Office and Hospitality Manager at the Ben Lomond Quaker Center (BLQC) works cooperatively with the Co-Directors to maintain vital, spirit-led organizations, which speak to the spiritual condition of Friends and others. The Office Coordinator is directly accountable to the BLQC Co-Directors and manages the office in their absence, working cooperatively with the Maintenance Technician and the Housekeeper to ensure a high-quality experience. This job description describes a part-time position that requires a range of 20 to 30 hours per week.

The O&H Manager must live at Quaker Center and, because the position is a residential and "on-call" position, the hours are not restricted to regular time periods, but will generally include two or three weekends per month. Given the small staff at Quaker Center, all staff are expected to assist other staff as needed when absences or urgent needs require it. The residential nature of this role, requires that all staff maintain open communication with other staff to ensure a healthy balance between work and personal needs for all.
Applicants will be considered regardless of age, gender, sexual orientation, race, or religion.
ΩΑΩΑΩΑΩΑΩΑΩΑΩΩΑΩΑΩΑΩ
RISE UP SINGING & RISE AGAIN
Peter Blood and Annie Patterson have Graciously provided Quaker Center with publisher direct copies of their original songbooks for a greatly reduced price. Consider purchasing a Rise Up Singing or Rise Again songbook from us! These books are normally $20.00 when purchased on Amazon, but we are happy to make them available to you (or gift recipient of your choosing) for $15.00 and we'll pay for the postage.
ΑΩΑΩΑΩΑΩΑΩΑΩΑΩΑΩΑΩΑΩΑΩΑΩΑΩΑΩΑΩΑΩΑΩΑΩΑΩ
CZU Lightning Fire Update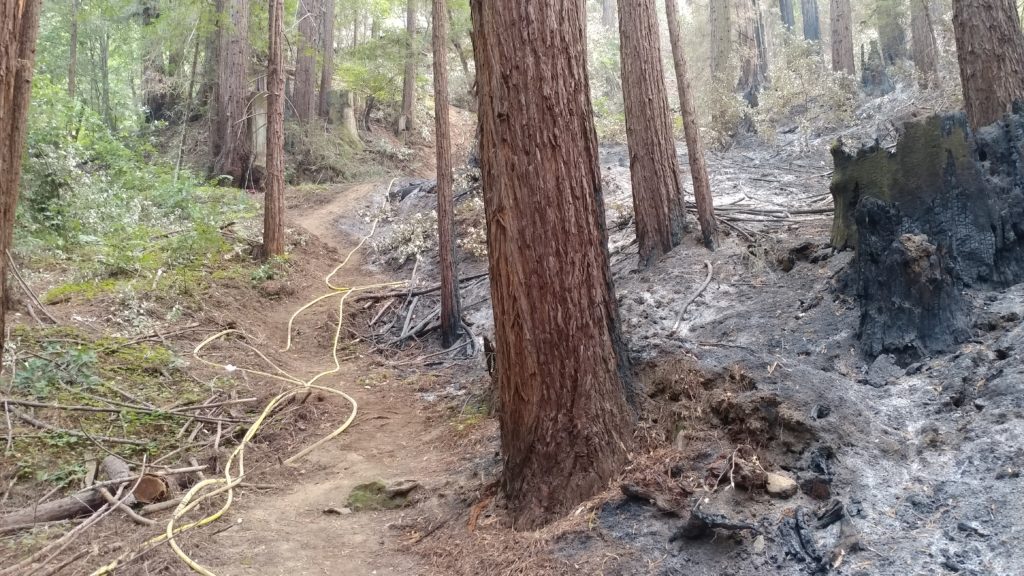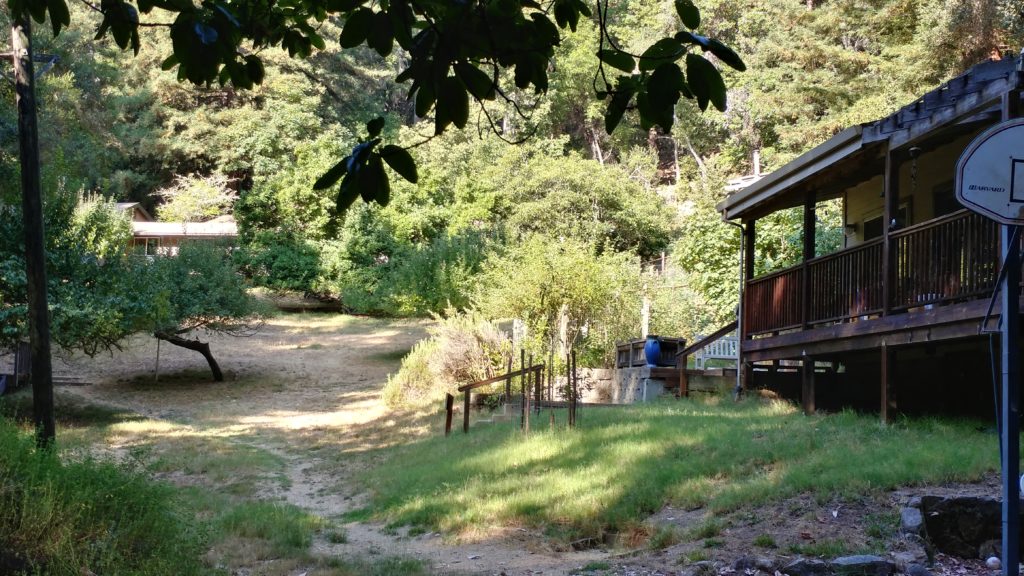 Above: Fire break at the Fawn Trail. Below: The Orchard, post fire.
As you may know, Quaker Center had been evacuated due to the fires in Santa Cruz County.
NO MAJOR QC STRUCTURE HAS BEEN LOST! By all accounts, the Ben Lomond Fire Department did a great job defending the Center and the adjacent Sequoia Center.
We have lost a woodshed and about two-years worth of firewood and have sustained damage to about 1800 feet of our water lines. The air quality (due to ash and smoke) combined with extreme summer temperatures have made repopulation challenging but we are in the process of cleaning up and starting over!
We will do our best to keep you updated here over the next few days and weeks.
ΑΩΑΩΑΩΑΩΑΩΑΩΑΩΑΩΑΩΑΩΑΩΑΩΑΩΑΩΑΩΑΩΑΩΑΩΑΩ
If you prefer to send a check, please send to:
Quaker Center PO Box 686 Ben Lomond, CA 95005
THE BEN LOMOND QUAKER CENTER
is a self-service conference and retreat center in northern California that offers simple, modestly priced, comfortable accommodations. We are located on 80 acres of redwood forest, an hour and a half south of San Francisco and 25 minutes outside of Santa Cruz. You are invited to come to this serene and beautiful place for:
Quaker Center is a nonprofit under the care of the Religious Society of Friends (Quakers). We welcome all people and groups, regardless of Quaker affiliation, who are in harmony with Friends' values of integrity, unity, equality, simplicity, peace and community. We also strive to live in harmony with all creation. All are invited to use our facility for gatherings and personal retreats, as well as participate in our programs and camps.
ΑΩΑΩΑΩΑΩΑΩΑΩΑΩΑΩΑΩΑΩΑΩΑΩΑΩΑΩΑΩΑΩΑΩΑΩΑΩ
Quaker Center offers a daily online meeting for worship from 7:30 until 8:00 AM, Pacific Time. You can join us from anywhere in the world!
We welcome visitors. Please call 831-336-8333 to schedule a convenient time.