THE GATHERED MEETING
with STANFORD SEARL
accompanied by Cynthia Cuza, his elder
FEBRUARY 26 – 28, 2021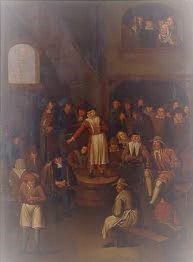 ". . . (W)hat I experience in a gathered meeting is a form of communion of hearts and minds and spirits in the room – and a communion, not just with each other, but also with the Divine" (reflection from an Upstate New York Friend in the gathered meeting study).
This
online

workshop explores various themes and challenges about the paradox of preparation for the Quaker gathered meeting. Together, using a Quaker contemplative inquiry approach, we will reflect upon four main themes connected to spiritual preparation that emerged from a research project about the gathered meeting experience.
The letting go of the ego.

Various forms of prayer as preparatory practices.

Practicing worship together.

Deeper vocal ministry.
We will explore these themes (drawn from the study's fifty-five Friends, both Pastoral and non-Pastoral) from the conversations about the Quaker gathered meeting and employ a contemplative, devotional approach together.
ABOUT THE PROGRAM LEADER:
During the spring, 2020, Stanford Searl worked as the Carroll Research Scholar at Pendle Hill, completing fifty-five interviews (mostly virtual because of the pandemic) with both Pastoral and non-Pastoral Friends, asking them about the meanings of the Quaker gathered meeting.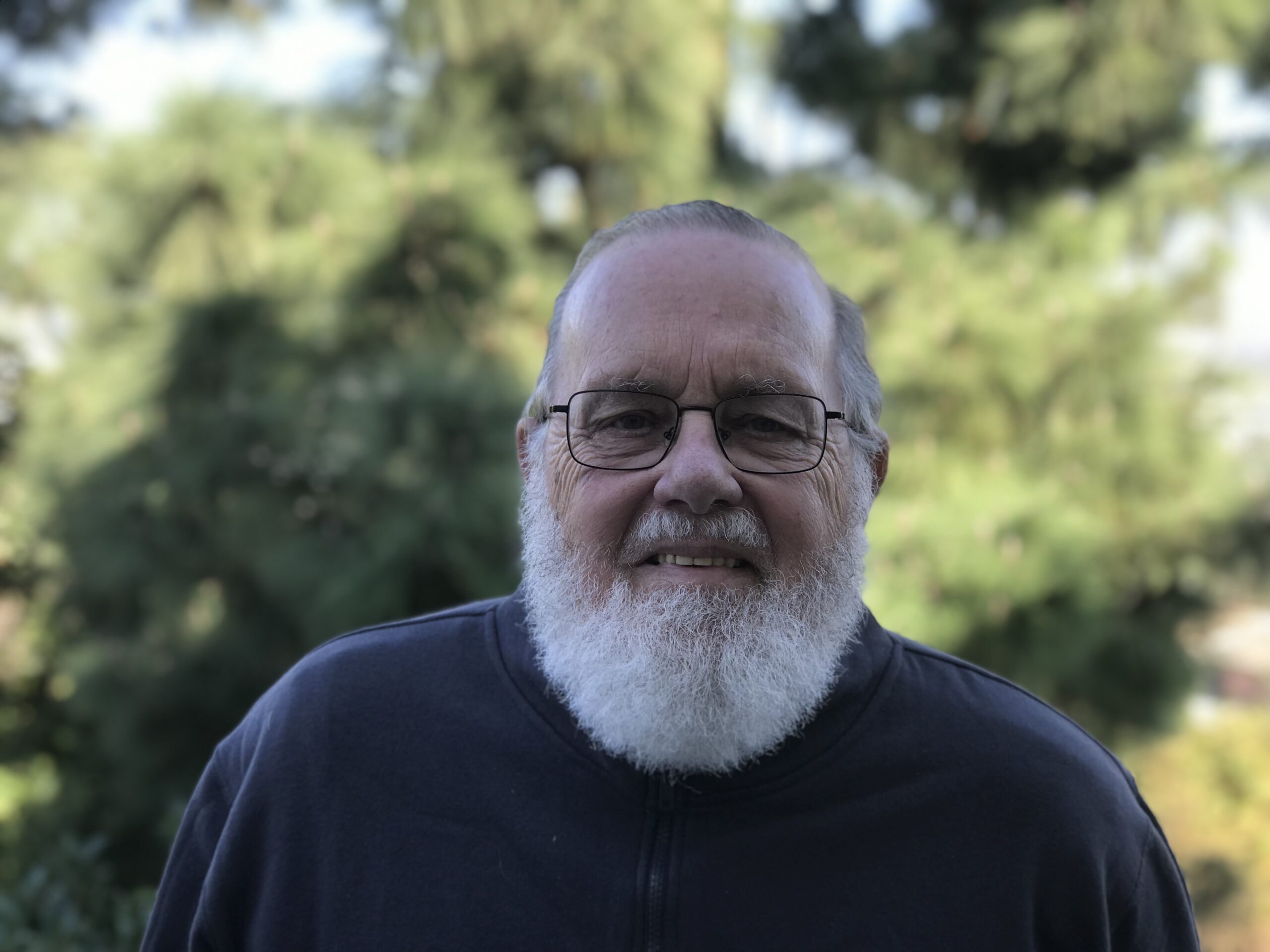 In 2019, the Poetry Box published his poetry chapbook, Mary Dyer's Hymn and other Quaker Poems. Also, in 2019, a small press published Songs for Diana, a poetry chapbook about the life, death and meaning of their severely handicapped child, Diana Margaret. In 2005, He completed two books about research into the meanings of silence in Quaker worship, Voices from the Silence and The Meanings of Silence in Quaker Worship. He lives in Culver City, California with his wife, Rebecca and is a member of the Santa Monica Monthly Meeting.
Cynthia Cuza is a member of Santa Monica Meeting and a former clerk of Worship & Ministry and the clerk of Stan's Spiritual Accountability Group. Cynthia lives in Paciific Palisades, California.
ΑΩΑΩΑΩΑΩΑΩΑΩΑΩΑΩΑΩΑΩΑΩΑΩΑΩΑΩΑΩΑΩΑΩΑΩΑΩ
PROMPTINGS of the SPIRIT

:
An
Online
WRITERS' RETREAT
with Dwight Wilson, Nancy Thomas and Bob Fisher
MARCH 24 – 28, 202
Opportunities to give and receive support and inspiration, to learn and share collective wisdom and genre specific techniques in fiction, non-fiction, poetry, lyrics and creative non-fiction/ memoir.
We will be seeking and responding to nudges of the spirit from lived experience, reading, walking, writing prompts, sharing stories, poetry, centering worship and worship sharing.
Expect to learn how to:
give and receive helpful feedback,
seek and receive inspiration,
step outside comfort zones,
strengthen and enrich Quakerism and its witness through the writing and the publishing of Truth as we experience it.
We'll alternate between interacting with nature and interacting with each other in smaller and larger groups, sharing our stories, our writing and offering support and feedback.
ΑΩΑΩΑΩΑΩΑΩΑΩΑΩΑΩΑΩΑΩΑΩΑΩΑΩΑΩΑΩΑΩΑΩΑΩΑΩ
RISE UP SINGING & RISE AGAIN
Peter Blood and Annie Patterson have Graciously provided Quaker Center with publisher direct copies of their original songbooks for a greatly reduced price. Consider purchasing a Rise Up Singing or Rise Again songbook from us! These books are normally $20.00 when purchased on Amazon, but we are happy to make them available to you (or gift recipient of your choosing) for $15.00 and we'll pay for the postage.
ΑΩΑΩΑΩΑΩΑΩΑΩΑΩΑΩΑΩΑΩΑΩΑΩΑΩΑΩΑΩΑΩΑΩΑΩΑΩ
CZU Lightning Fire Update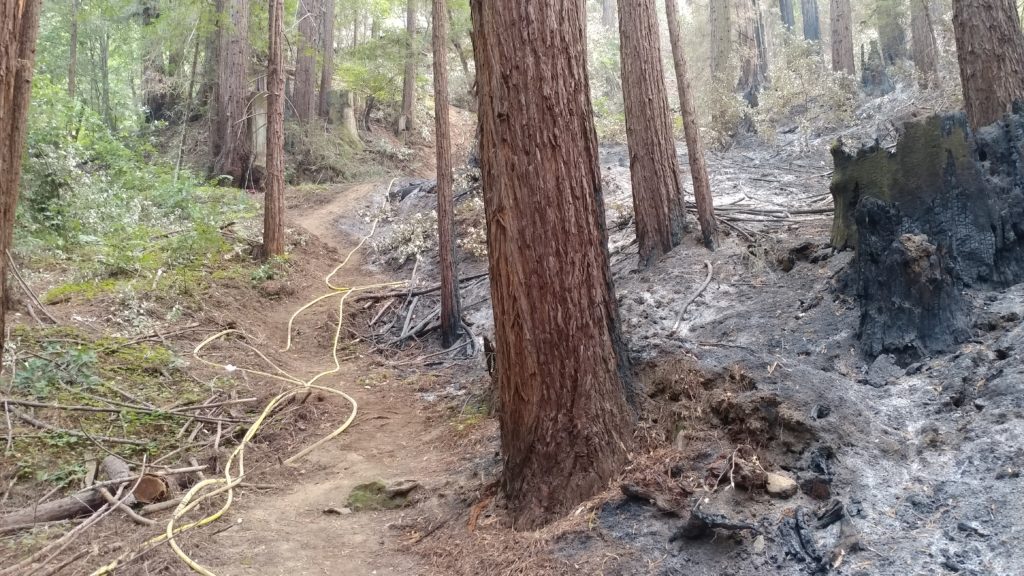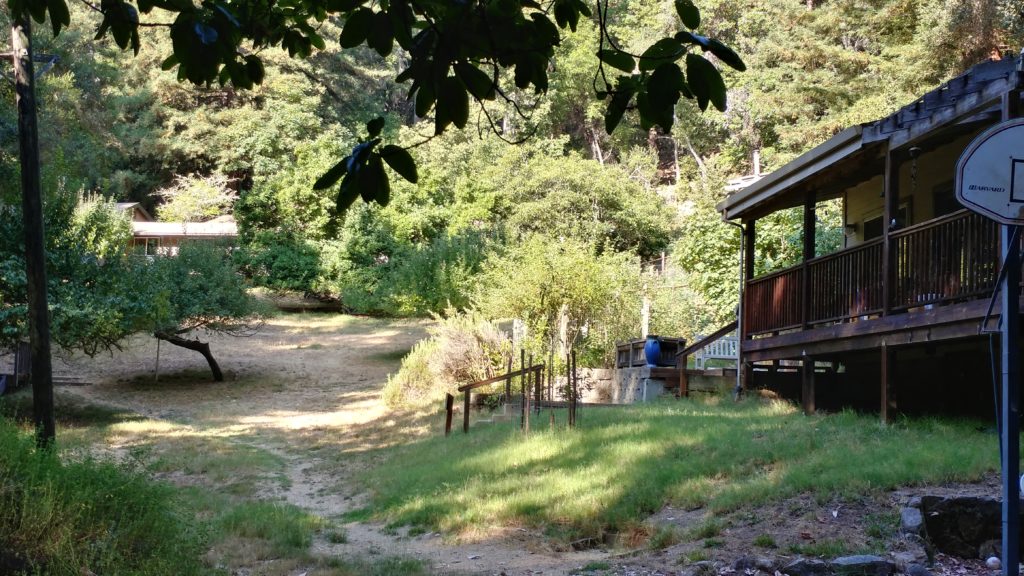 Above: Fire break at the Fawn Trail. Below: The Orchard, post fire.
As you may know, Quaker Center had been evacuated due to the fires in Santa Cruz County.
NO MAJOR QC STRUCTURE HAS BEEN LOST! By all accounts, the Ben Lomond Fire Department did a great job defending the Center and the adjacent Sequoia Center.
We have lost a woodshed and about two-years worth of firewood and have sustained damage to about 1800 feet of our water lines. The air quality (due to ash and smoke) combined with extreme summer temperatures have made repopulation challenging but we are in the process of cleaning up and starting over!
We will do our best to keep you updated here over the next few days and weeks.
ΑΩΑΩΑΩΑΩΑΩΑΩΑΩΑΩΑΩΑΩΑΩΑΩΑΩΑΩΑΩΑΩΑΩΑΩΑΩ
If you prefer to send a check, please send to:
Quaker Center PO Box 686 Ben Lomond, CA 95005
THE BEN LOMOND QUAKER CENTER
is a self-service conference and retreat center in northern California that offers simple, modestly priced, comfortable accommodations. We are located on 80 acres of redwood forest, an hour and a half south of San Francisco and 25 minutes outside of Santa Cruz. You are invited to come to this serene and beautiful place for:
Quaker Center programs

focused on Quaker history and practice, spirituality, and social justice.

Now

(mostly)

Online
Quaker Center is a nonprofit under the care of the Religious Society of Friends (Quakers). We welcome all people and groups, regardless of Quaker affiliation, who are in harmony with Friends' values of integrity, unity, equality, simplicity, peace and community. We also strive to live in harmony with all creation. All are invited to use our facility for gatherings and personal retreats, as well as participate in our programs and camps.
ΑΩΑΩΑΩΑΩΑΩΑΩΑΩΑΩΑΩΑΩΑΩΑΩΑΩΑΩΑΩΑΩΑΩΑΩΑΩ
Quaker Center offers a daily online meeting for worship from 7:30 until 8:00 AM, Pacific Time. You can join us from anywhere in the world!
We welcome visitors. Please call 831-336-8333 to schedule a convenient time.