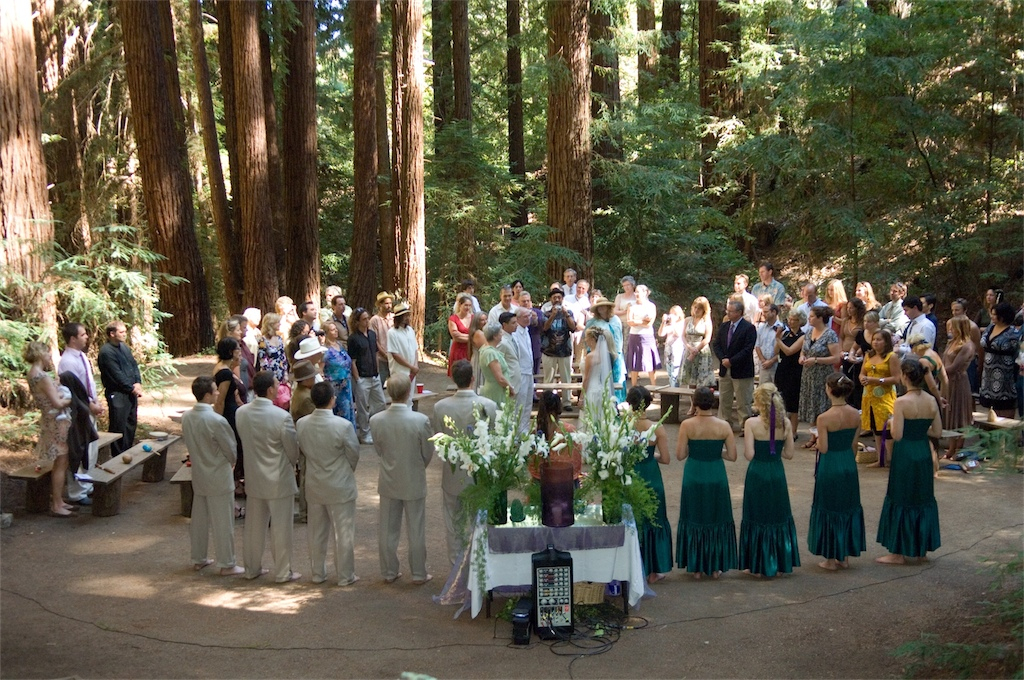 Weddings at Quaker Center
Quaker Center is a simple, self-service, rustic retreat and conference center in the rugged Santa Cruz Mountains. We provide a stunningly beautiful and peaceful setting for your wedding.
Due to current restrictions in place to manage the COVID-19 pandemic, we are able to only host wedding ceremonies and cannot provide facilities for receptions. The maximum size of a ceremony including the couple and the officiant is 30.
Rentals for wedding ceremonies are $450 for 3 hours and include access to the Redwood Circle and the Haven. Additional time can be reserved for $75 per hour. Reservations for weddings can be made up to 3 months in advance. If you want to plan a wedding of 10 people or less please contact our office for details and availability.
We have a "pay-it-forward" cleaning model that requires each group to clean all the spaces used and leave them in as good or better condition for the next group as your gift to the upcoming guests of Quaker Center. This allows us to keep our costs low.
Contact our office if you have any questions or would like to schedule an event.