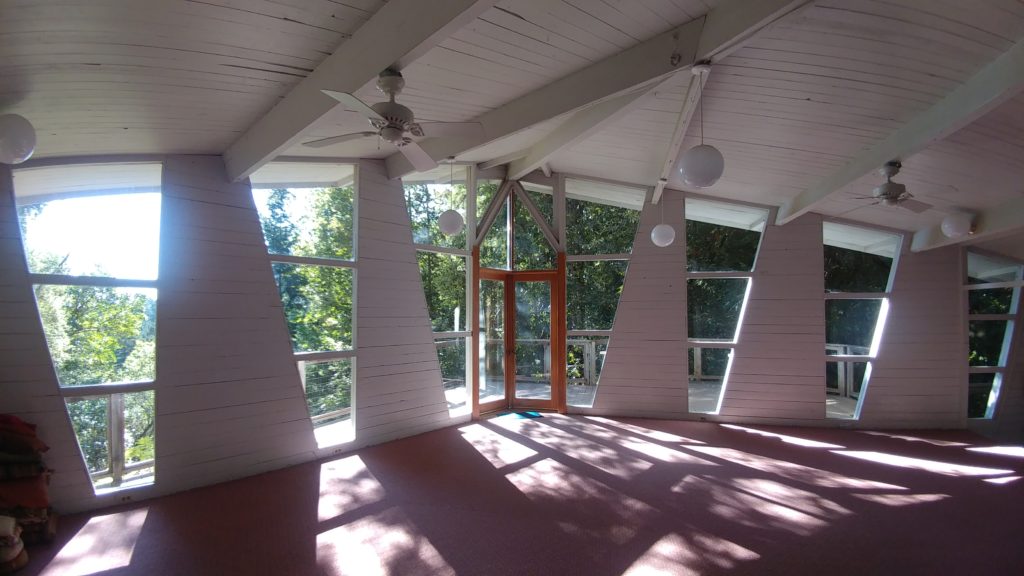 The Casa de Luz is a large open space with high ceilings and walls of windows in every direction. It has a wood burning stove for heat and a microwave oven, electric kettle, and small refrigerator for preparing simple meals in the winter.
It features a large, wrap around deck and seating area for preparing camp-style meals in the summer. It has 4 twin beds, as well as ample space for guests to use floor pads, a couch, and a small table inside for meals.
The cost is $125 per night for the first 4 adults and $20 per person per night after that. Children under the age of 12 stay overnight for free.
To reserve the Casa de Luz please contact our office.