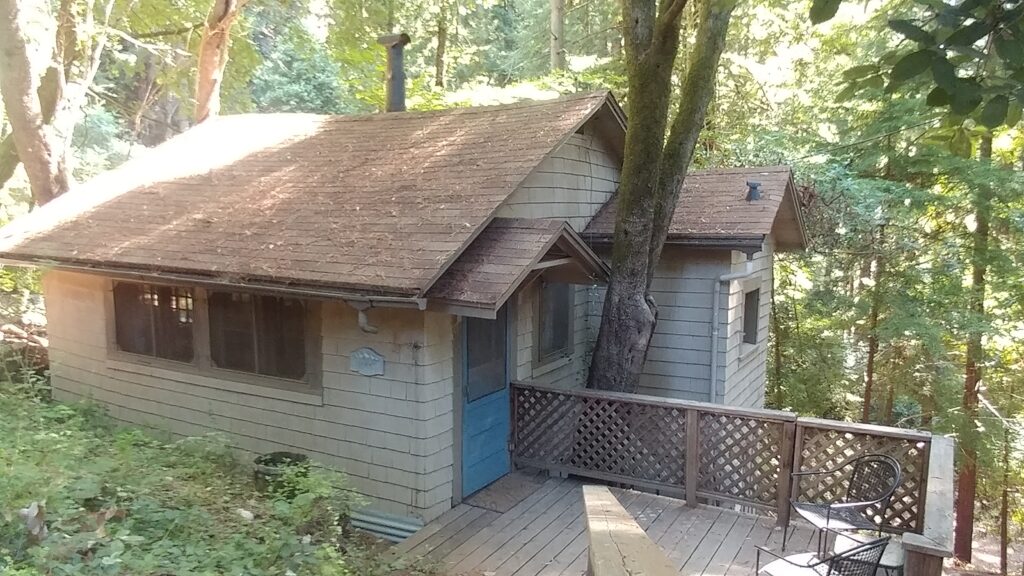 What are the accommodations?
The Cottage is a small house; it has a bedroom with a full size bed and a living room with a small pullout sofa. There is a fully equipped kitchen and a full bathroom. It is most appropriate for 1-4 people. Linens and towels are provided, as are cookware, tableware, and a coffee pot. Please bring your own food. Only salt and pepper are provided.
Is the Cottage wheelchair accessible?
The Cottage is not accessible for those using wheelchairs nor for those who cannot go up and down about five steps. Parking is close by.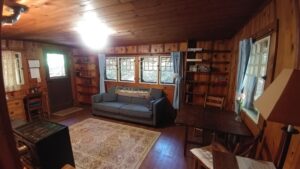 What is the climate like?
The Cottage has a heater controlled by a thermostat and an air purifier that circulates and cools the air. High temperatures in the summer can go up to the mid 90's, and lows in the winter can go down to freezing. We recommend that guests be prepared for a range of temperatures over the course of the day, regardless of the season.
What is there to do at Quaker Center?
On our 80 acres of redwood forest we have walking trails of varying difficulty, a meditation cottage, and a permanent labyrinth. Nearby are two state parks and several small towns offering restaurants and shopping. Santa Cruz and the beach are about 12 miles away.
We have a small library with a computer for guest use and WiFi internet access.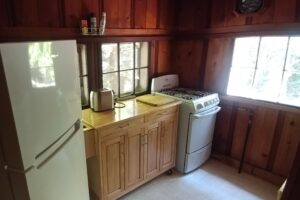 What is the cost?
We ask all our guests to consider the market value of their stay and to consider whether they can pay more than the minimum rates, which are currently $80 for one person and $20 for each additional overnight guest. A deposit of 1/2 the total rental is required to confirm your reservation and full payment is due prior to your departure.
How do I get to the Sojourner's Cottage?
See our Directions page to get to Quaker Center. At the end of Hubbard Gulch Road turn right, past the big Quaker Center sign, and make an immediate left turn onto a dirt driveway. The Cottage is on your right. Just past the Cottage, pull your car up to the sign that says "Sojourner's Parking."