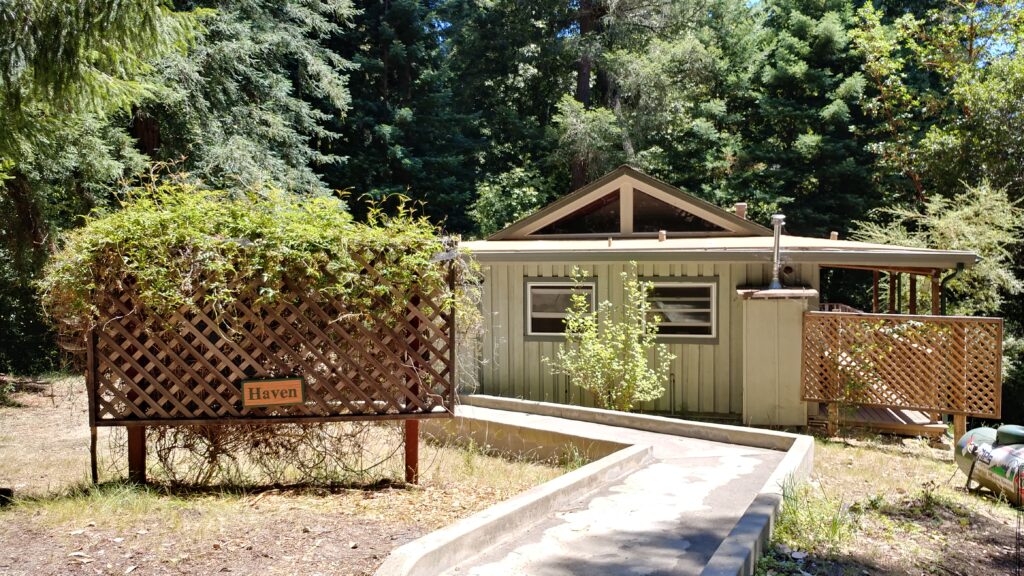 What are the accommodations?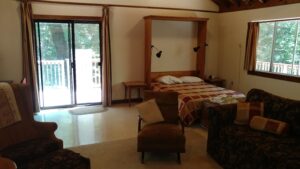 The Haven is a large one-room studio-style cabin with a desk, piano, sitting, sleeping and dining areas. It has a queen size Murphy bed and floor pads for additional guests. The kitchen area has a small refrigerator,  small stove with oven, a microwave, a toaster oven, and  a coffeemaker. There is a wheelchair accessible bathroom with shower, and an enclosed shower on the private wrap-around deck. It is most appropriate for  1-4 people, though more can sleep on floor pads indoors or on the deck. Linens and towels are provided, as are tableware and cookware.
The Haven has a heater controlled by a thermostat, ceiling fans, and an air purifier that effectively circulates and cools the air. High temperatures in the summer can go up to the mid 90's, and lows in the winter can go down to freezing. Temperatures vary widely from morning to nightfall so layers of clothing will afford the greatest flexibility for your comfort.
What is the cost?
We ask all our guests to consider the market value of their stay and whether they can pay more than the minimum rates, which for the Haven are currently $90 for one person each night. Each additional person will be charged at the rate of $20 per night. A deposit of 1/2 the total cost will secure your reservation and full payment is due by the day of your departure.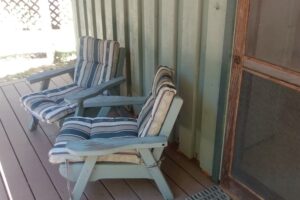 How do I get to the Haven?
See our Directions page to get to Quaker Center. At the end of Hubbard Gulch Road turn sharp left and go up the hill.  Continue up the hill past the Orchard Lodge and past the Maintenance Manager's driveway. The Haven will be directly in front of you before you make the next left turn up the hill. Park in front of the trellis.
Is the Haven wheelchair accessible?
There is parking just off the road and a ramp leading to the door.