The 2023 Program Calendar is here! Take a look.
Storm update, January 2023
DEAR FRIENDS,
Many of you have called, texted and emailed to see how Quaker Center is weathering the ongoing storms throughout California. We're deeply grateful for all your concern and well-wishing, and we know you care as much about Quaker Center's well-being as we do. Since before New Year's Eve, we've had steady rain, wind and power outages, intermittent phone and internet, downed trees, and three separate Hubbard Gulch Road closures (fortunately we've got an alternate entrance and exit). A huge fir fell across the ramp down to the Redwood Circle that we worked on last year. Unfortunately the storm has also caused some problems with our water treatment plant which may force us to cancel some group reservations. Downed trees and branches will take weeks to clean up. However, we're fine and cozy here, there's been no serious damage to buildings and we're higher up than any flooding. The path is clear.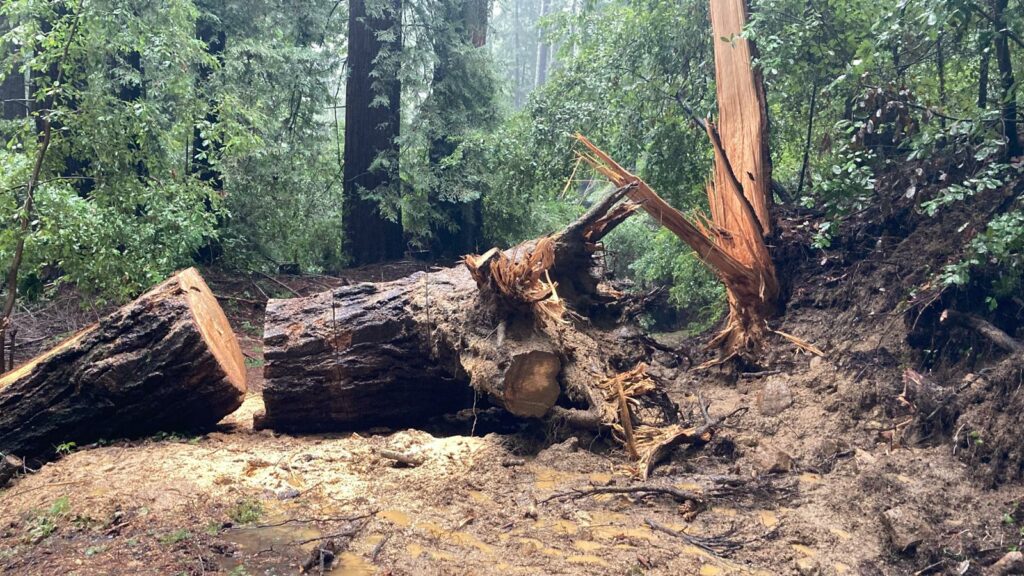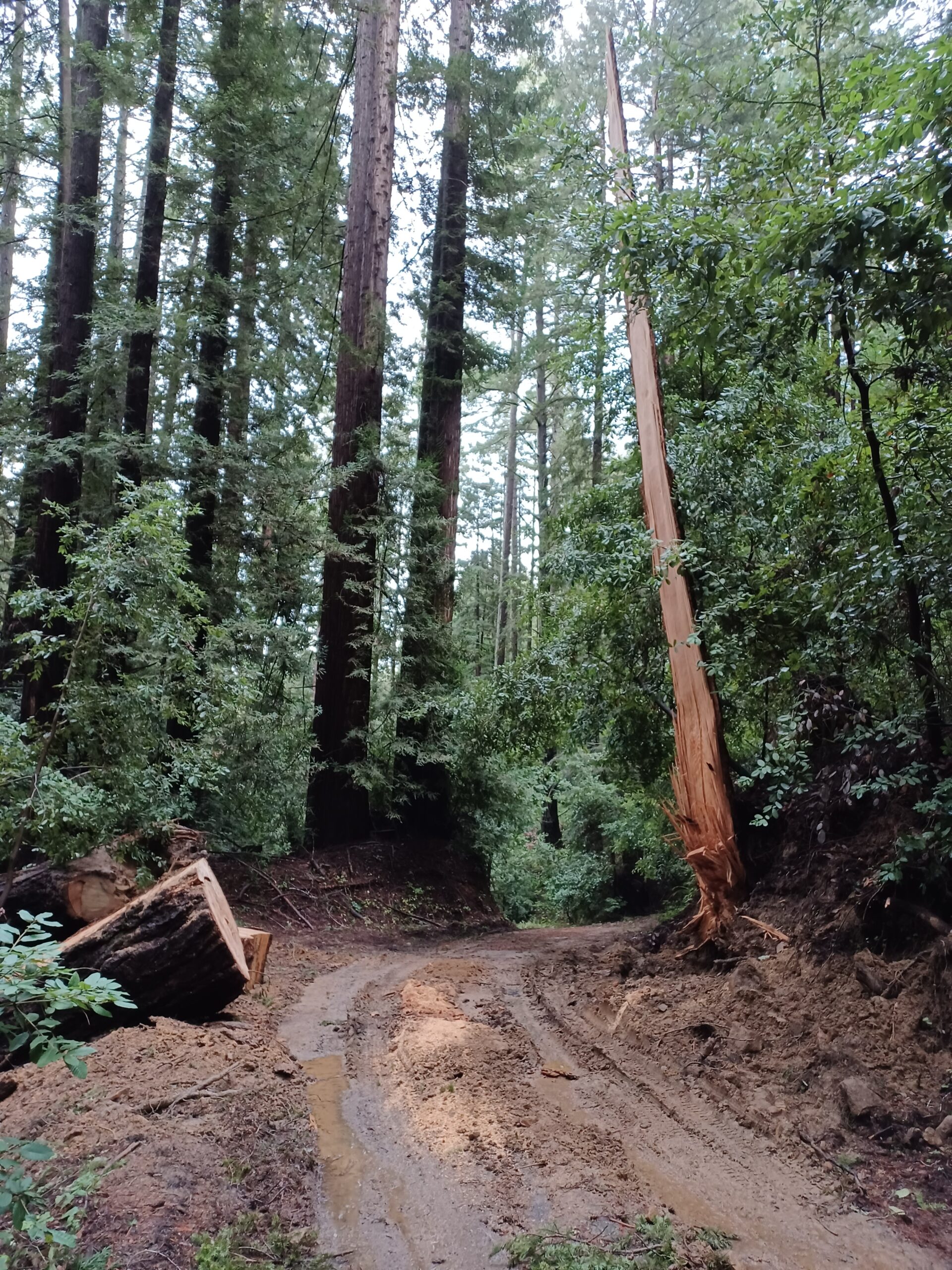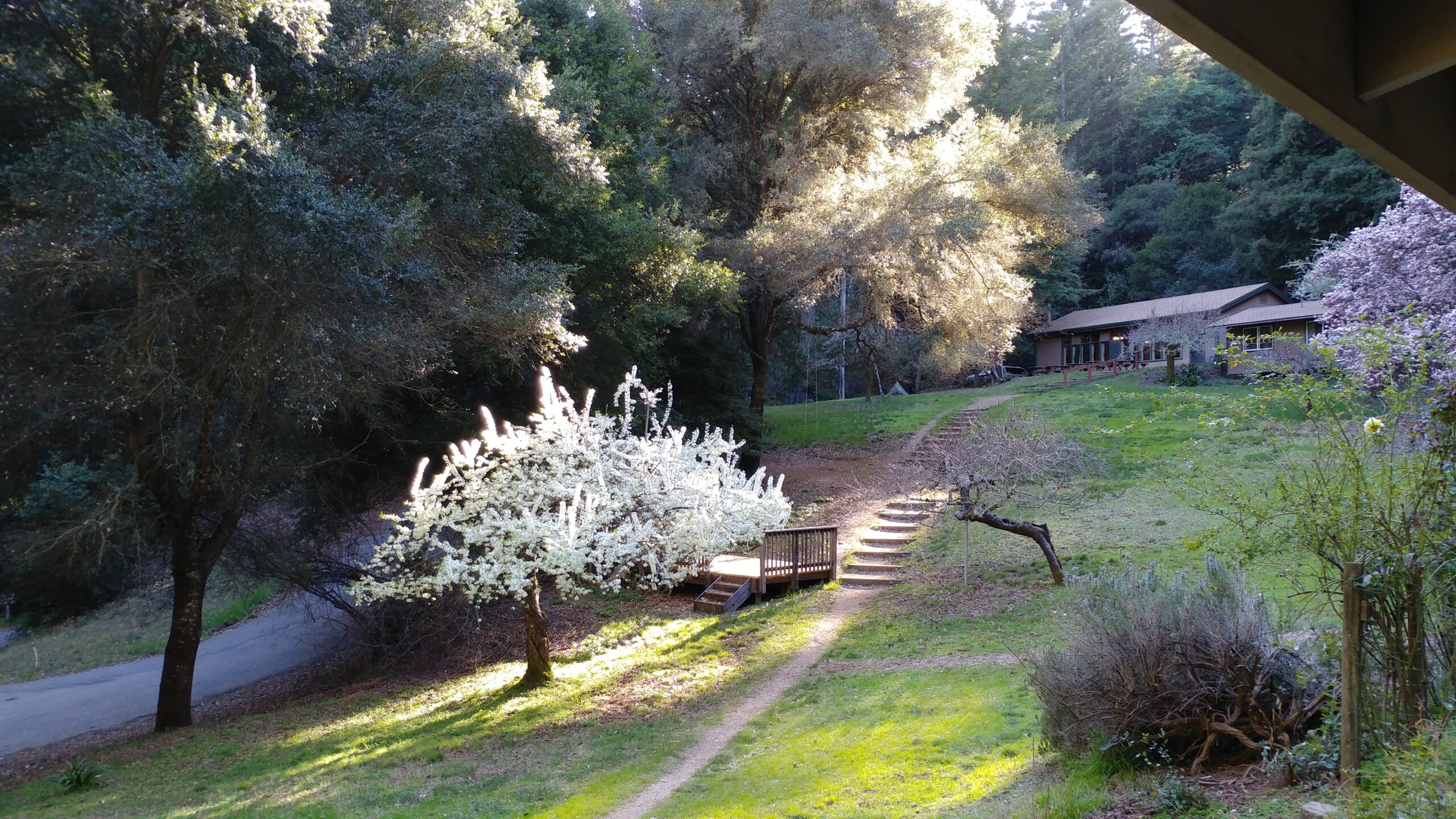 We are a self-service conference and retreat center in Northern California offering simple, modestly priced, comfortable accommodations. We are located on 80 acres of redwood forest, an hour and a half south of San Francisco and 25 minutes outside of Santa Cruz. You are invited to come to this serene and beautiful place for:
Quaker Center programs

: Join us for one of our

reflective and participatory weekend retreats, focused on spirituality, Quaker history and practice, and peace and social justice.
Group rentals:

Learn more about booking Quaker Center for your

group or organization.
Personal Retreats:

Come stay in the Sojourner's Cottage or the Haven

.
Quaker Center is a nonprofit organization under the care of the Religious Society of Friends (Quakers). We welcome all people and groups, regardless of Quaker affiliation, who are in harmony with Friends' values of integrity, unity, equality, simplicity, peace and community. We also strive to live in harmony with all creation. All are invited to use our facility for gatherings and personal retreats, as well as participate in our programs and summer camps.
We welcome visitors. Please call 831-336-8333 to schedule a convenient time.
---
---