It's harvest time. Join us Friday September 1st through Monday the 4th, 2023 (Labor Day Weekend), for a weekend of fun and fellowship at Quaker Center.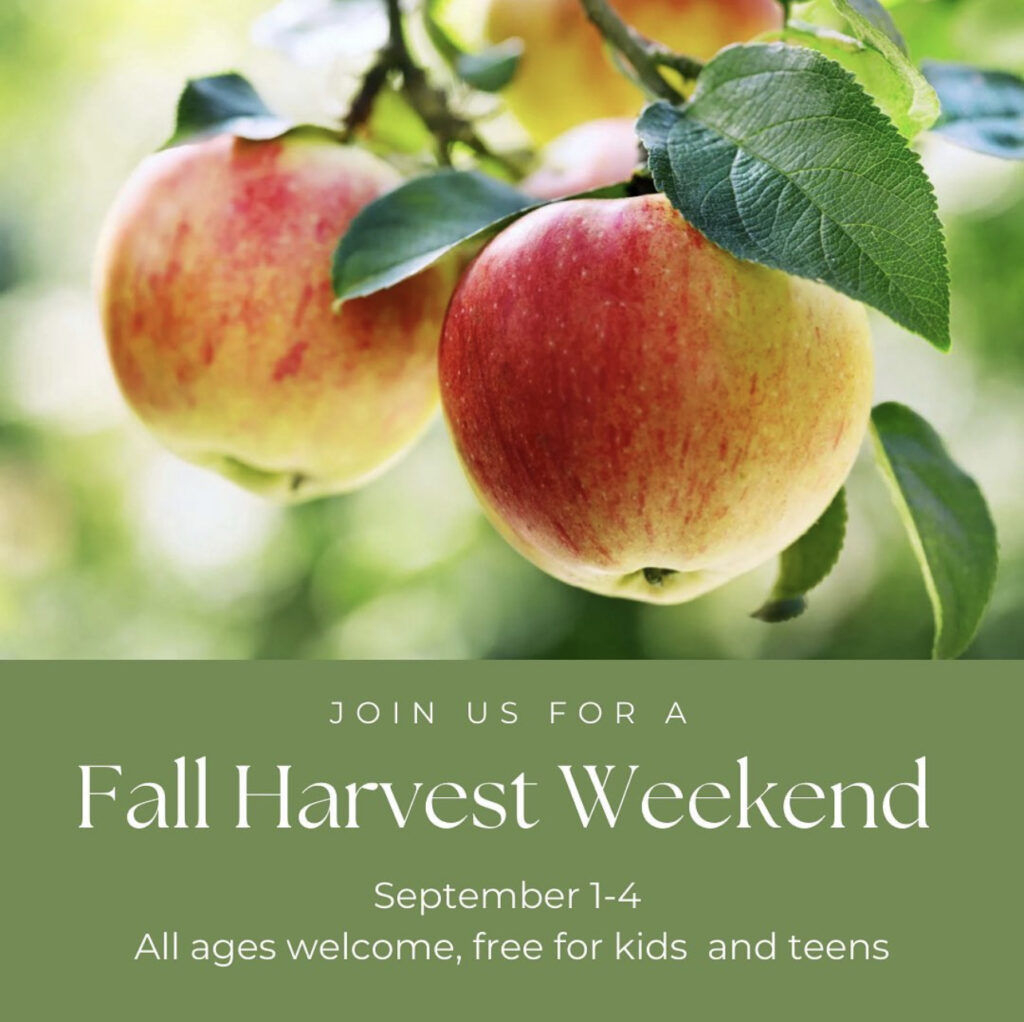 We'll be gathering together to harvest apples and squash, cook delicious meals and desserts, play music, swim, worship, celebrate the end of Summer, and wish a happy birthday to the many Virgos in our Friends community. This event is open to all ages and we especially encourage families with children to attend.
The format will be similar to that of our Young Adult Friends retreats, with volunteer-led cooking crews and opportunities for participants to lead activities throughout the weekend. If you're unable to come for the entire time, you're welcome to attend when you're able.
As with all our programs, the fee for this event is Pay-As-Led. Our typical suggested contribution amounts for weekend programs are between $150 and 500 for adults. For this event, children 12 and under are free and teens and young adults are welcome to pay a reduced rate below the typical sliding scale fees.