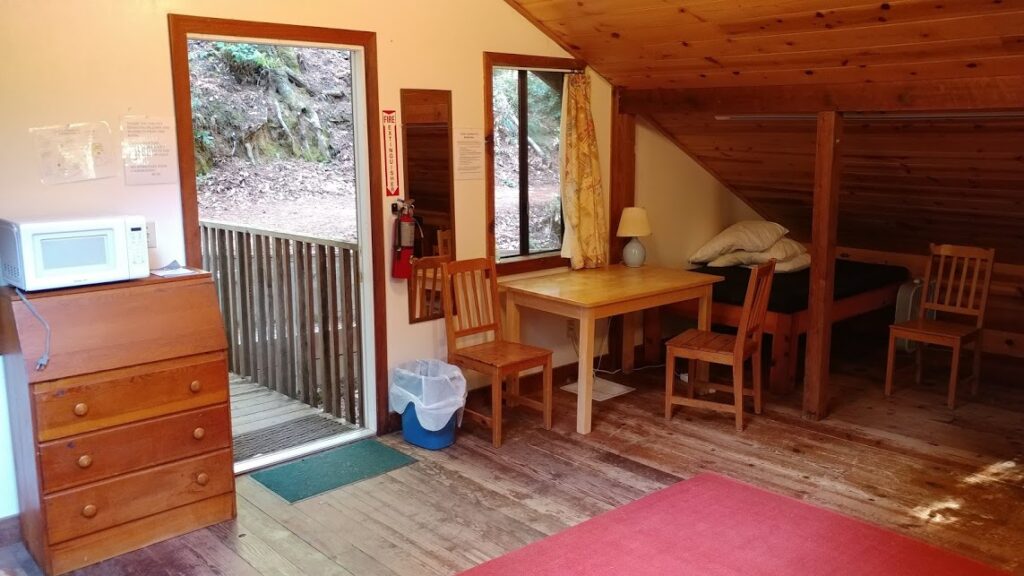 The Redwood Lodge Loft (Room #5 of the Upper Bunkhouse) includes 6 twin size beds, a small table and chairs for meals, and a love seat. It includes access to a private bathroom on the lower level of the Bunkhouse, as well as, a separate picnic area for preparing meals and eating outdoors in the summertime.
The Loft also includes a microwave oven, an electric kettle, and a small refrigerator for preparing simple meals in the winter time.
The cost is $95 per night for the first 4 adults and $20 per person per night after that. Children under the age of 12 stay overnight for free.