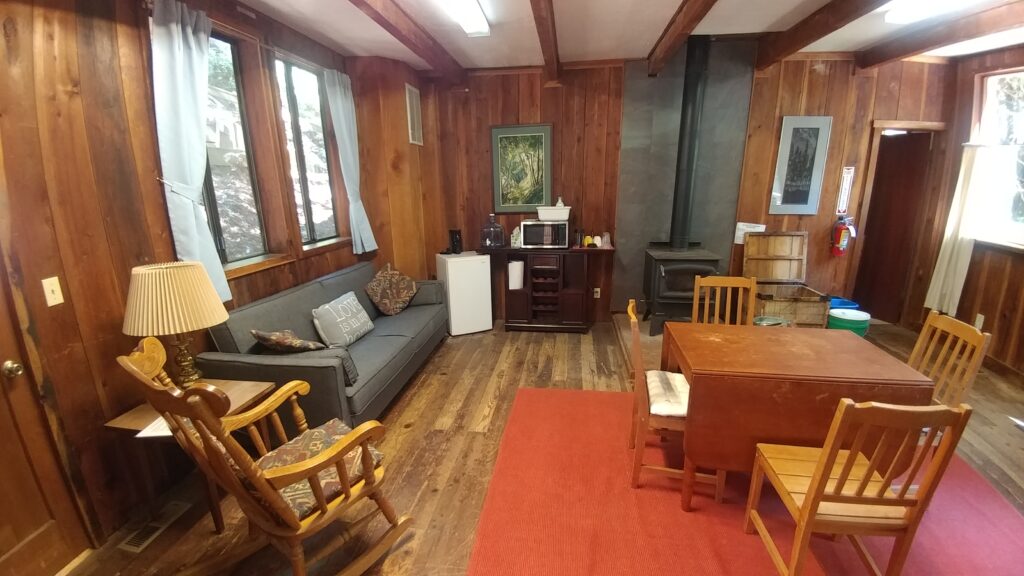 The Redwood Lodge Family Suite consists of 2 bedrooms (Rooms 3&4 in the Upper Bunkhouse) with a total of 8 bunkbeds, a sitting room, and an adjoining bathroom. It features a large deck for enjoying the view of the redwood forest as well as outdoor cooking and meals in the summertime. It also features a small refrigerator, an electric kettle, and a microwave for simple meal preparation in the winter. The sitting room also has a couch that converts to a full size bed.
A bundle of linens and towels are provided for each guest. To keep our costs low, all guests are asked to clean their rooms before their departure.
The cost is $110 per night for the first 4 adults and $20 per person per night after that. Children under the age of 12 can stay overnight for free.