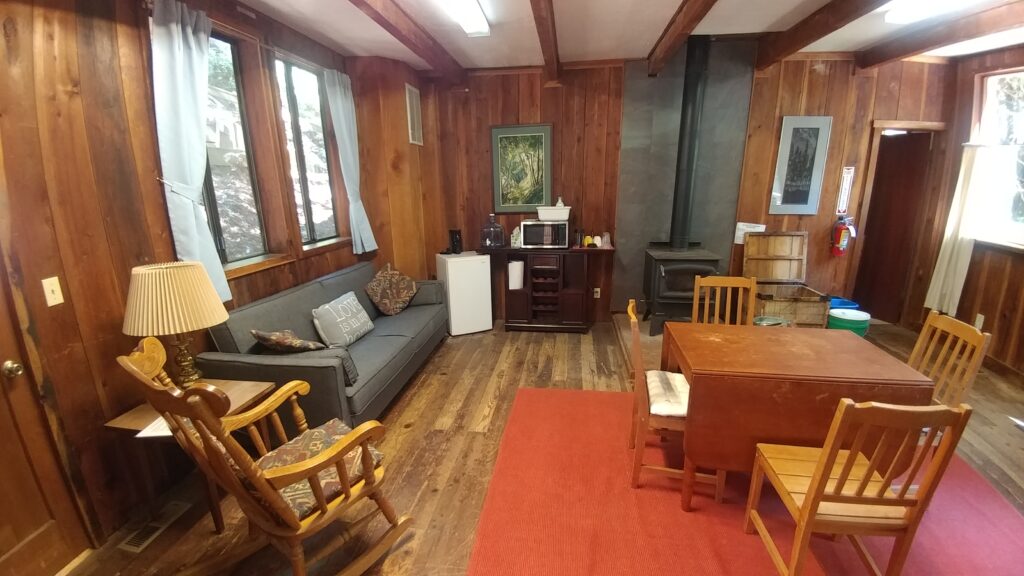 The Redwood Lodge Family Suite has a main common room (pictured above), two bedrooms with a total of 8 bunkbeds, and an adjoining bathroom. It has a large deck for enjoying the mid-morning sun and the view of the redwood forest. The Family Suite has a small refrigerator, an electric kettle, a microwave and basic kitchenware for simple meal preparation. The sitting room also has a fold-out couch and a wood-burning stove, and the bathroom and bedrooms also have electric heaters. There is wireless internet throughout the building. A bundle of linens and towels are provided for each guest. Guests should bring their own food and toiletries.
Those who know Quaker Center may recognize this as the Redwood Lodge Upper Bunkhouse, which we are currently using as a personal and family retreat space.
The Redwood Lodge Family Suite is not wheelchair accessible. A walking path leads down from the upper road to the bedrooms and to a short flight of stairs leading up to the Family Suite deck and common room entrance. A full flight of stairs leads down from the deck to the parking lot. One car may park in this lot, additional cars can park in a nearby lot.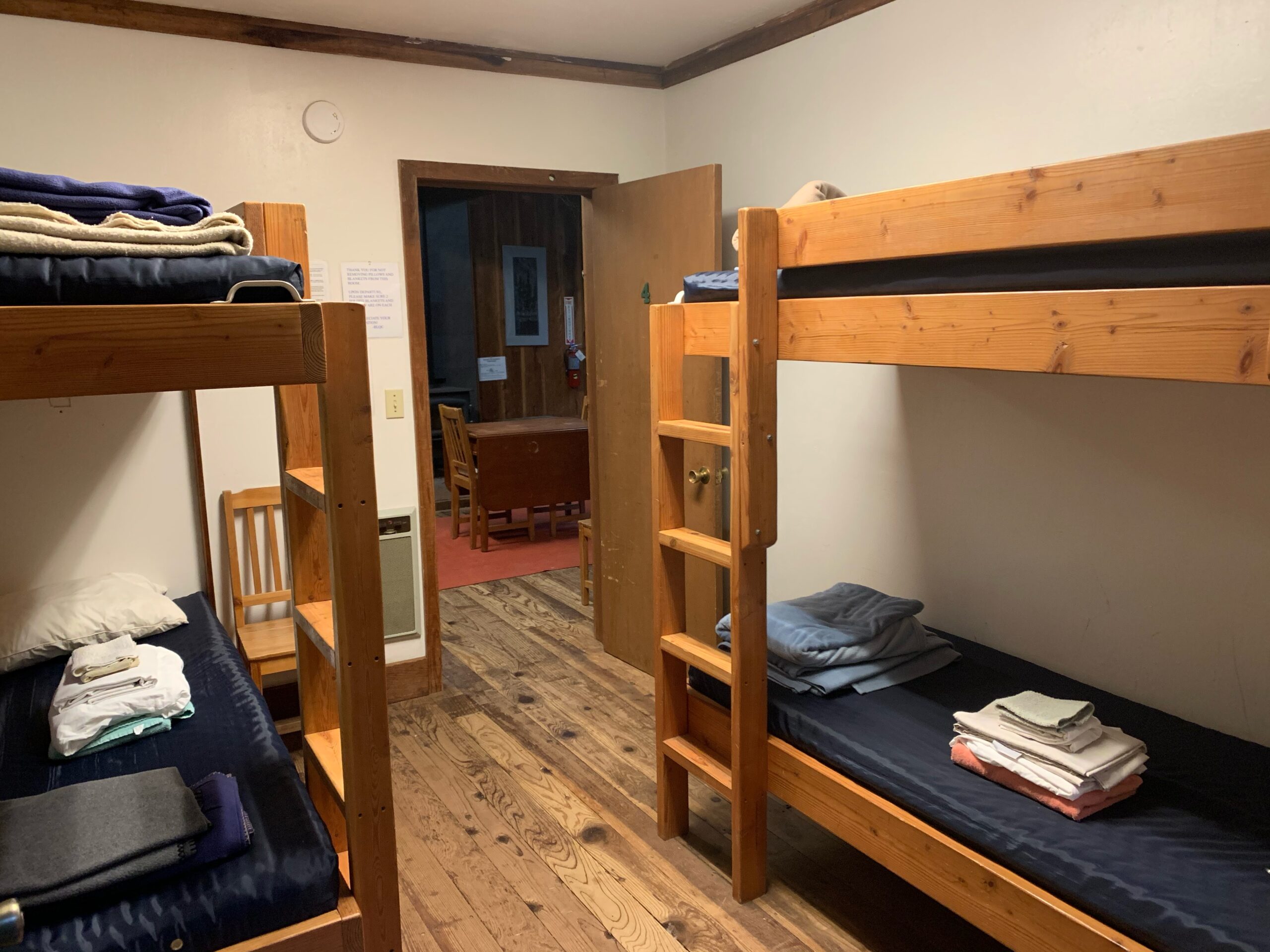 To check the availability of the Redwood Lodge Family Suite or to ask any questions, please send an email to mail@quakercenter.org or call us at (831) 336-8333. Some of you will notice that we have recently removed the reservation software we were using from our website. At this time, please get in touch with us directly to make reservations at Quaker Center or to ask any questions.
The cost of the Redwood Lodge Family Suite is $110 per night for the first 4 adults, and $20 per additional person per night. Children under the age of 12 may stay overnight for free. We ask that our guests consider the market value of their stay and whether they can give more than these suggested rates. We also request a deposit of one-half the total cost to secure your reservation. Full payment is due by the day of your departure.
Getting to the Sojourner's Cottage. See our Directions page to get to Quaker Center. At the top of Hubbard Gulch Road, turn right, past the big Quaker Center sign, and then make your second left turn. The Redwood Lodge in the parking lot on your right, and the Redwood Lodge Family Suite on your left.