The Orchard Lodge
A beautiful meeting and worship space.
12 bedrooms with 24 beds.
With camping and bedrolling can sleep 40 – 50.
Large dining room.
Spacious commercial kitchen, fully equipped.
6 bathrooms and 4 showers.
Additional hilltop meeting space in Casa de Luz, which has 2 toilets and a shower.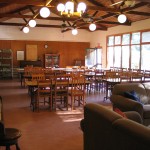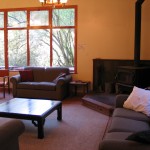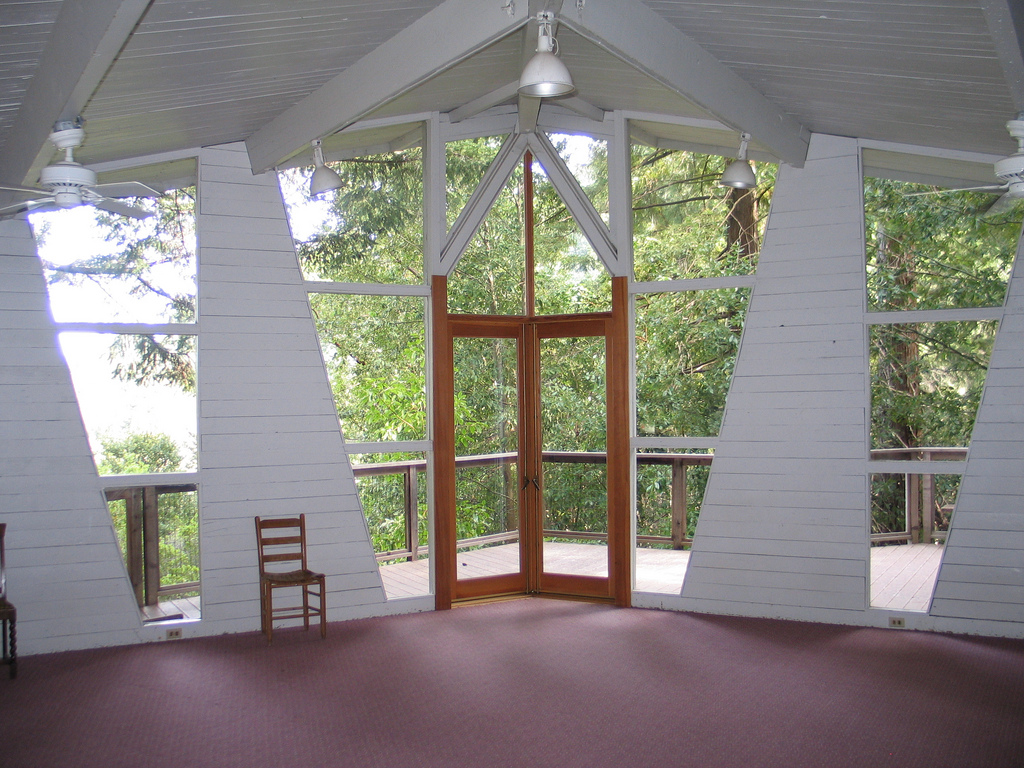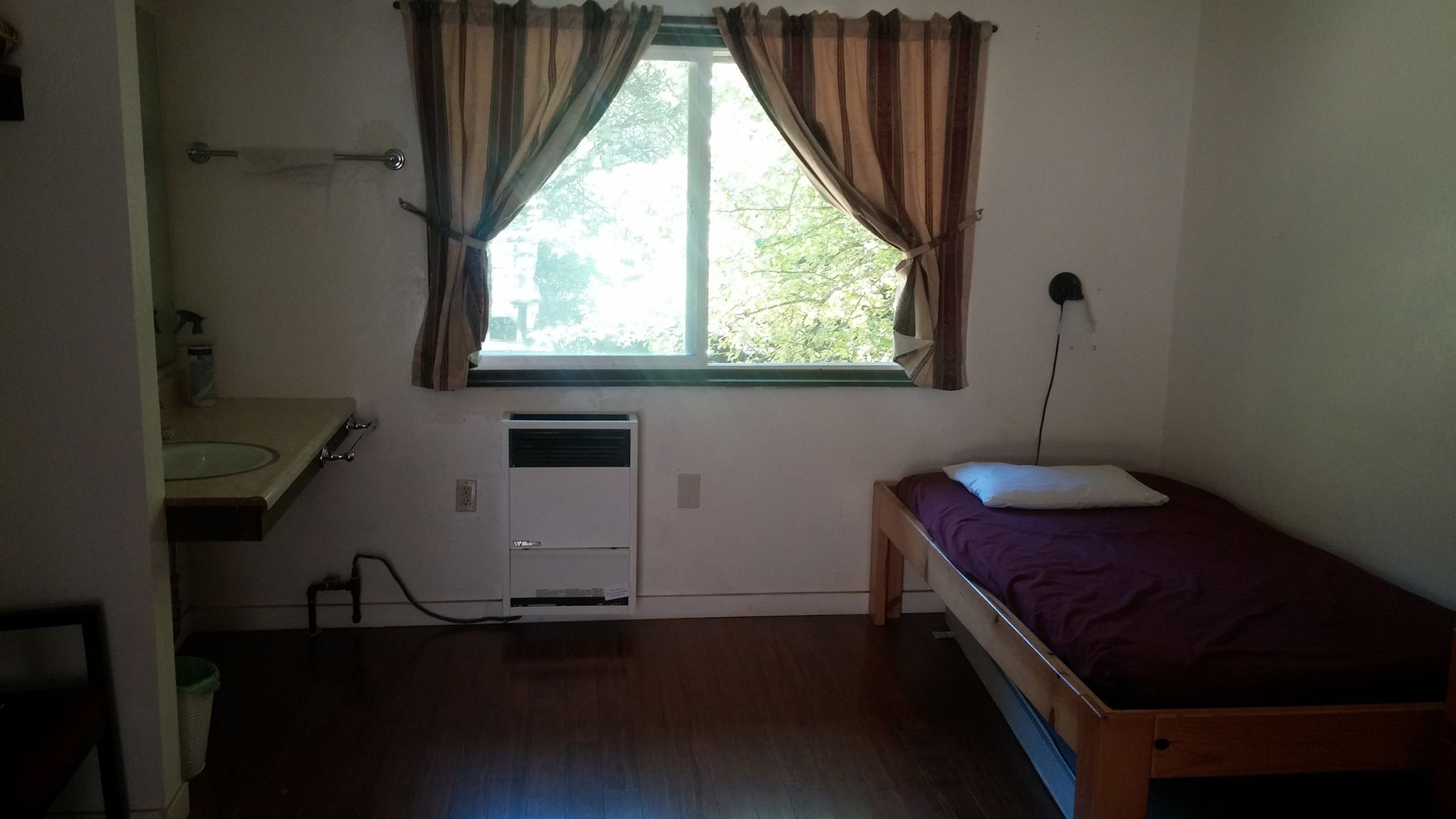 The Redwood Lodge
A beautiful meeting/dining space
5 bedrooms with 24 beds (8 twin beds in one big room; 4 bunk-beds in each of the other 4 rooms).
Fully equipped commercial kitchen.
4 bathrooms and 4 showers.
Large meeting space for up to 90 people
Cushioned sub-flooring ideal for meditation, yoga, and dance.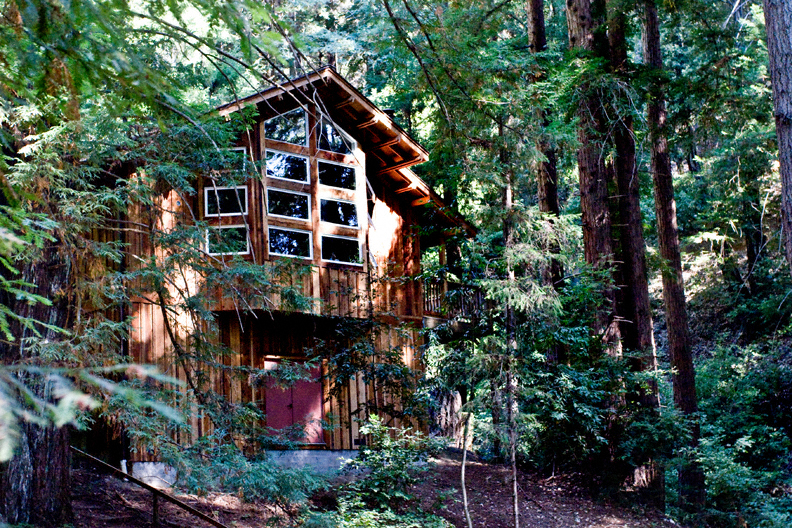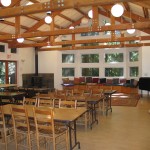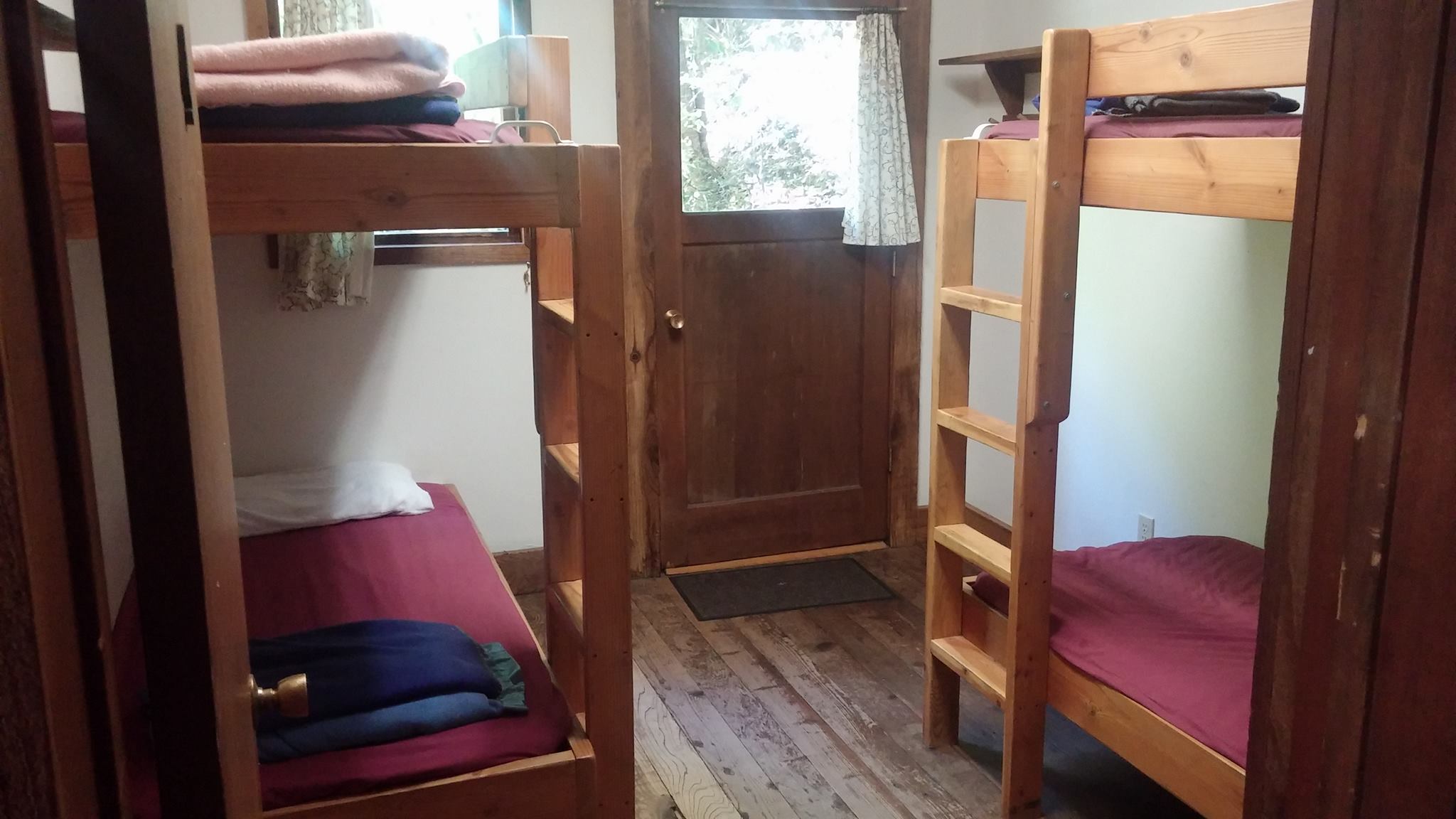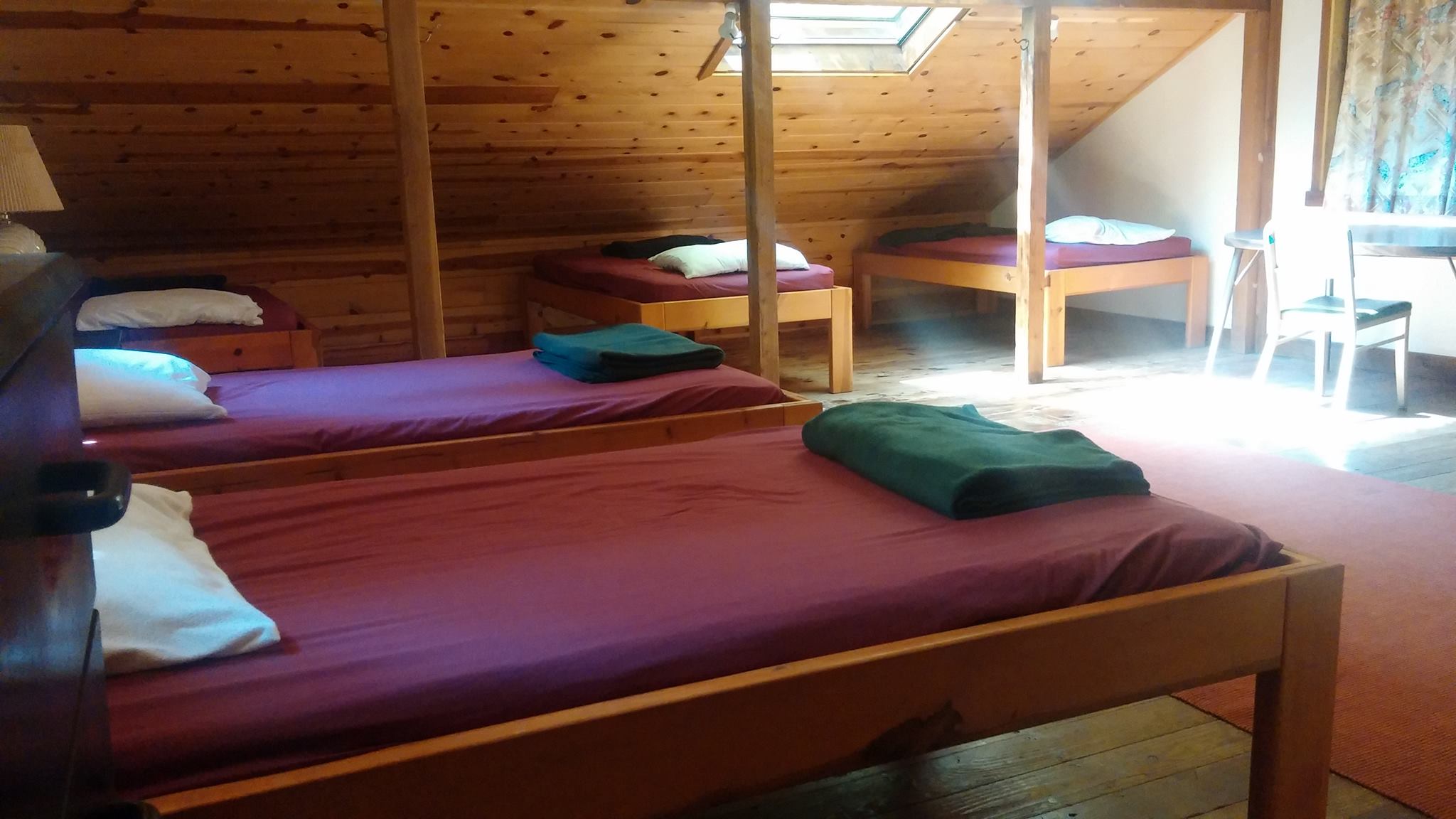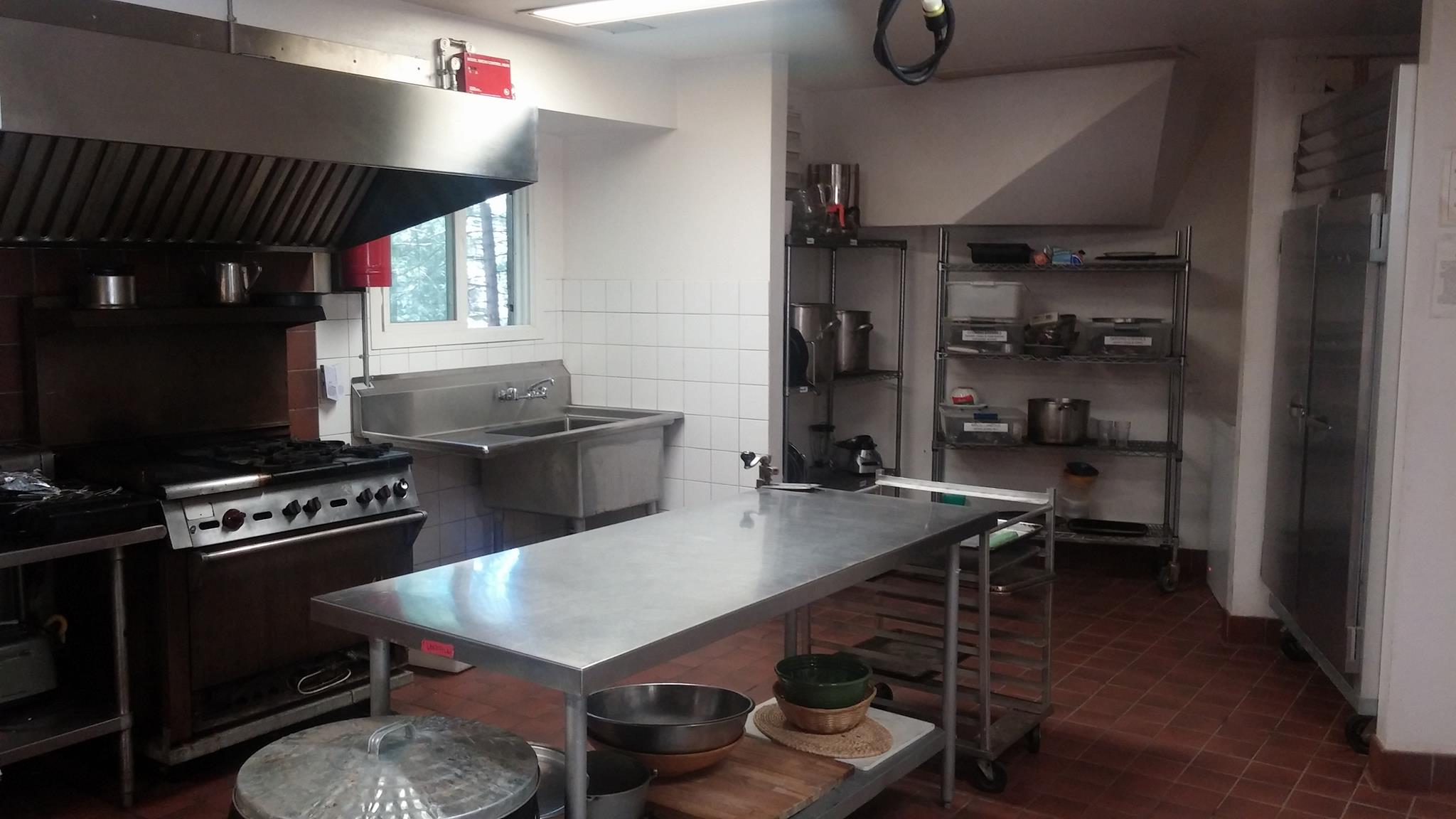 In addition, these facilities can be added for an additional fee:
Sojourners' Cottage: A self-contained one-bedroom cottage with a full sized bed and a folding couch in the living room. It has its own full kitchen and bathroom
The Haven (formerly known as the Art Center): A multi-purpose building with a fully accessible bathroom, a full kitchen, a queen sized bed, and a folding couch.
Also, these amenities are available to all group rentals, free of charge:
Redwood Circle: Cathedral redwoods, bench seating for 100 persons and room for more. Perfect for outdoor gatherings.
Outdoor Recreation: Quaker Center maintains an extensive network of hiking trails throughout the property. We also offer a basketball court and a playground for children.
In the summer of 2002 Quaker Center installed a permanent outdoor labyrinth, located in a secluded wooded clearing.
Before contacting us, you may want to review our policies for group rentals.
Look here for information on accessibility at Quaker Center. You can check the availability of our lodges by clicking here.